Introducing Aerial Yoga Party Packages at CALM
Discover the fun of aerial yoga, now available to enjoy exclusively with your nearest and dearest!
Whether you're planning a birthday, hen party, team building day or even just a good old catch up with friends, a private aerial class at CALM is sure to be the highlight.
Suitable for groups of up to 9 people, our aerial yoga packages provide an hour and a half of fun, discovery or pure relaxation, depending on what suits your group best.
Ready to plan the best day ever? Explore our packages below and secure your preferred slot today.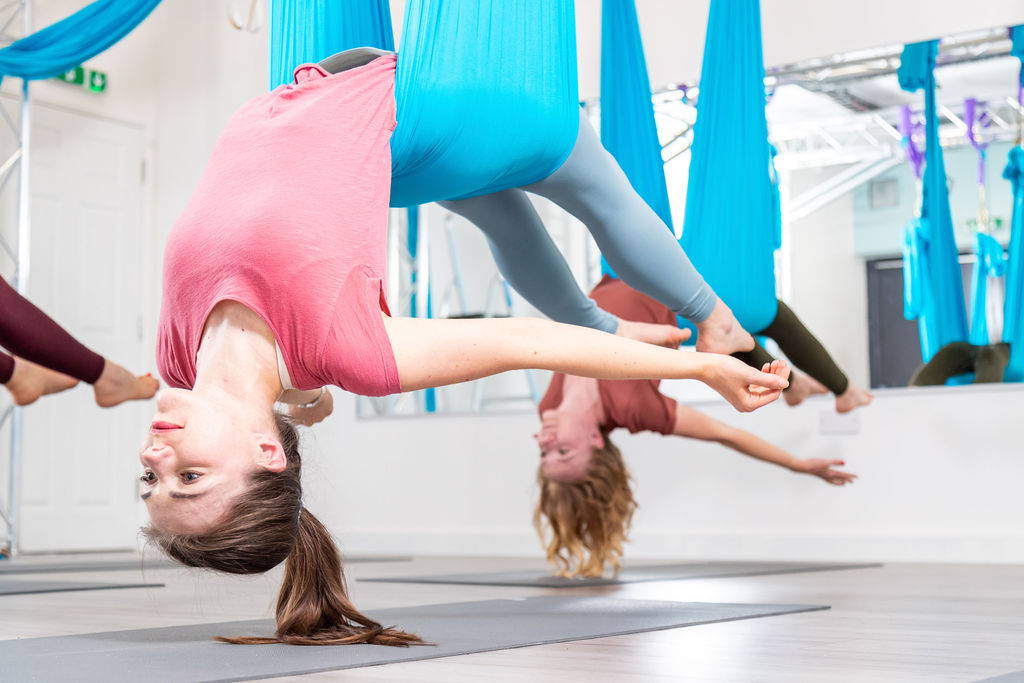 Beginner friendly yoga classes at Calm
Don't worry we know starting something new can seem daunting especially with something like yoga which has certain expectations. We have a range of classes designed for beginners who are new to yoga including dedicated beginners yoga classes at both our Burton and Derby studios. You will be in good hands with our team of experienced teachers who are trained in exactly how to care for beginners. Remember everyone is different and every body is different. Your teacher will be on hand to provide modifications to poses for every level of ability. What you can do one week may vary to the next as our bodies and moods change. As a beginner starting your yoga journey set aside all expectations and let us guide you through one of our beginners classes.
Choose from one of these beginner friendly yoga classes:
Beginners Yoga - dedicated to building a strong foundation.
Yoga Stretch - a slower paced class to ease away tension.
Beginners Aerial Yoga - perfect for when you are curious about aerial but a little apprehensive about the hammocks.
All our our relaxing yoga classes are also suitable for beginners including restorative yoga, yin yoga and mindful movement and meditation. Find our more about our more restorative yoga classes.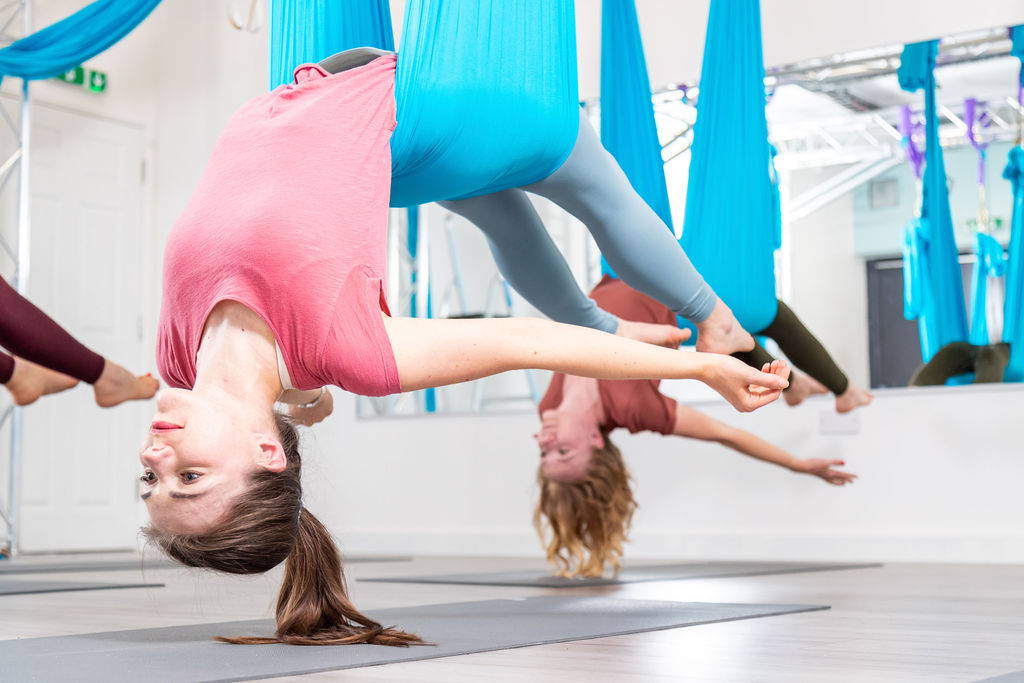 This package aims to get you upside down and fighting fear into the most insta-worthy of postures!
Suitable for all but best for those who have attended at least one general aerial yoga class.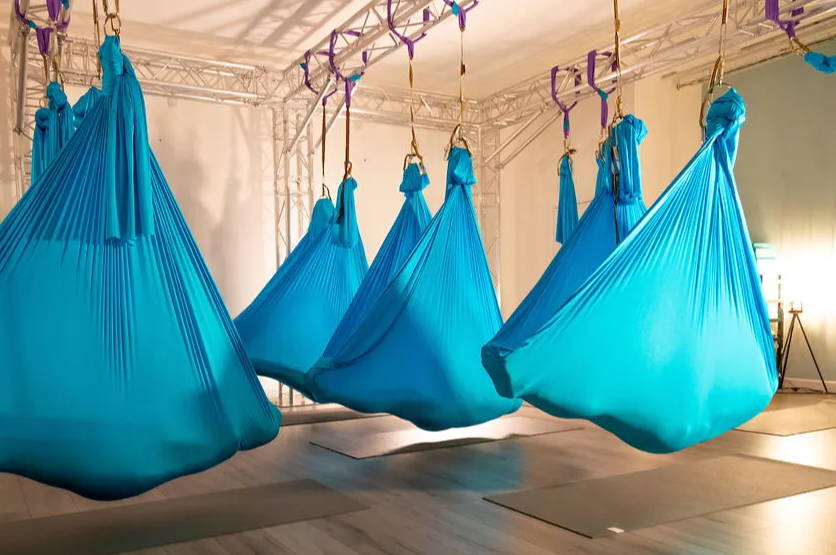 A purely relaxation focussed session at the lower height hammock. Floating effortlessly just off the ground.
We use additional props such as blankets and bolsters for maximum comfort.
Leave feeling weightless and stress free.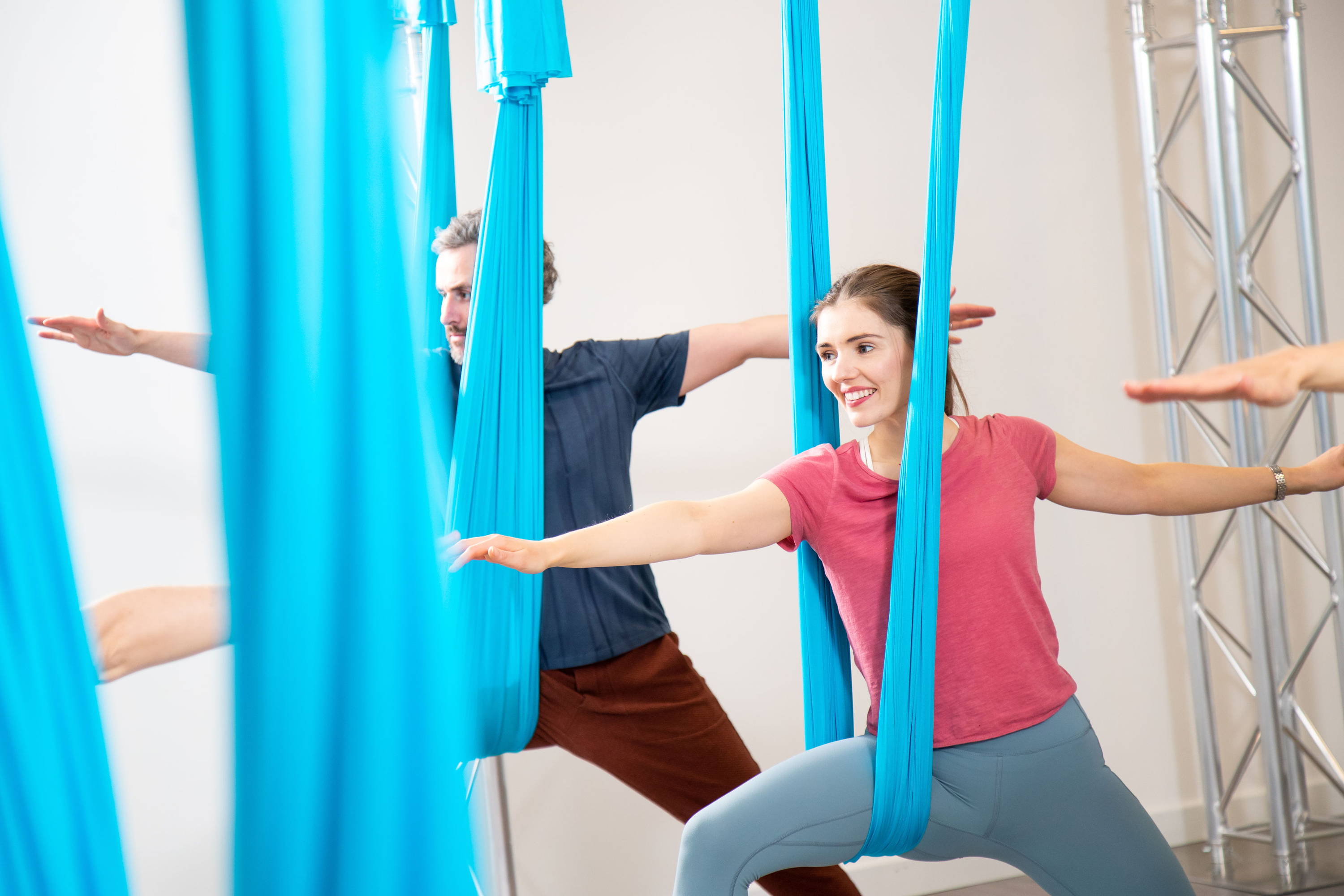 For beginners to build confidence together.
You will be guided through the use of equipment into different supported yoga postures.
Watch your confidence and skills grow as the session progresses!
To get the most out of your yoga practice and to feel confident in attempting more challenging postures, it is important that you start with a strong foundation. A Beginners Yoga class at Calm aims to teach all the fundamentals to those who are completely new to yoga or to those wanting a gentle paced class. We will learn the importance of functional mobility based movement rather than creating fancy shapes or poses. This way you will have the foundation for a lifelong practice that can help to create balance in both the physical body and nervous system. There is no need to be nervous, because everyone has to start somewhere. The focus is on listening to your body and moving in a way that works for you, not how anyone else looks.
Find your beginners yoga class in Burton or Derby:
Yoga stretch is a great class for beginners to yoga especially if you are looking to add some variety to your practice beyond trying a beginners yoga class. Join a yoga strech class and wind down your mind and body with a gentle hour of stretching and releasing. We'll ease into a mixture of both active and passive postures to help melt away muscular tension and improve flexibility, whilst staying connected to our breath to soothe our nervous system. If we only spend time tightening our muscles without finding balance with stretches too, this can make our bodies more vulnerable to injuries, pain and overall discomfort. This fusion of a hatha, yin and restorative yoga is suitable for everyone, particularly great for athletes, those with sedentary jobs or those simply looking for a slower practice. Modifications will be provided throughout the class to ensure everyone is listening to their bodies.
Find your next yoga stretch class in Burton or Derby: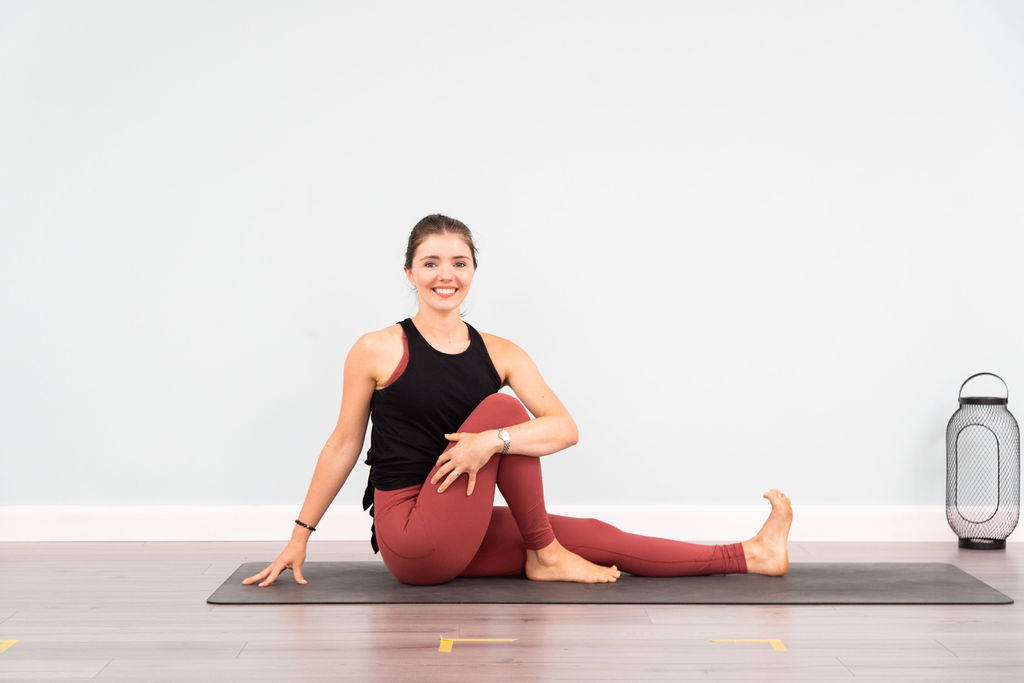 Curious about aerial yoga but a little nervous?
This beginners class in Derby is designed for those that want to give aerial a try but want to build their confidence up slowly. In a beginners aerial yoga class you will be introduced to the hammock as a yoga prop and shown how it can support you. Don't worry, you won't be expected to hang upside down or anything like that! You will leave class having ironed out some of the knots in your body and float out of the door relaxed and ready for the rest of your day. This class is perfect for those who want to experience the benefits of aerial yoga and the joy of the aeiral hammocks without the tricks and acrobatics often assumed to be part of a class. Don't worry we reserve those for our more intermediate classes!
Find your next beginners aerial yoga class in Derby: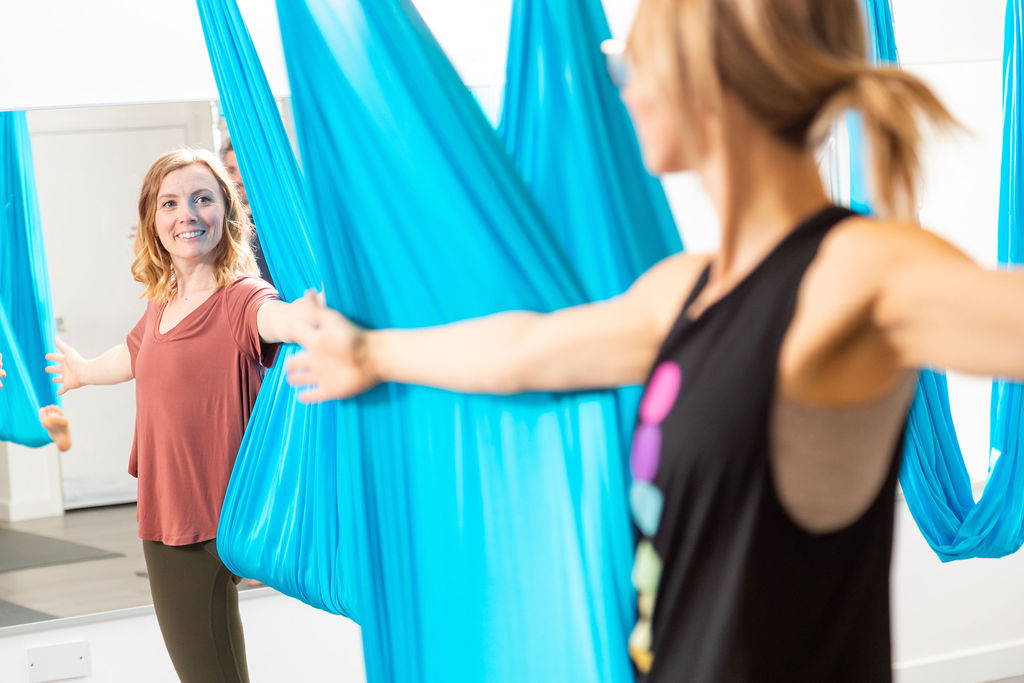 Frequently asked questions
What do I need to bring with me to my first class?
Don't worry about bringing any equipment with you, we have everything you need. Some people like to bring their own mat but we have plenty available for you to use. If you choose to try a hot yoga class please bring a towel large enough to cover your mat and a bottle of water as it is important that you stay hydrated.
What should I wear?
Make sure you wear something comfortable that you can easily move in. There is no need to wear specific yoga clothing however some people find wearing yoga pants more comfortable and easier to move in. If you are giving aerial yoga a try we recommend wearing a top which covers your armpits for comfort and to help us keep the hammocks nice and clean.