A wellness package to suit you.
Whether it's a half day you are looking for or a full day out of the office including lunch, we can cater to your needs.

In a wellness day package we plan a series of activities that run throughout the day from meditation and yoga to workshops on stress relief and goal setting . We can even include aerial yoga and facing fears by taking flight in our custom built aerial yoga room.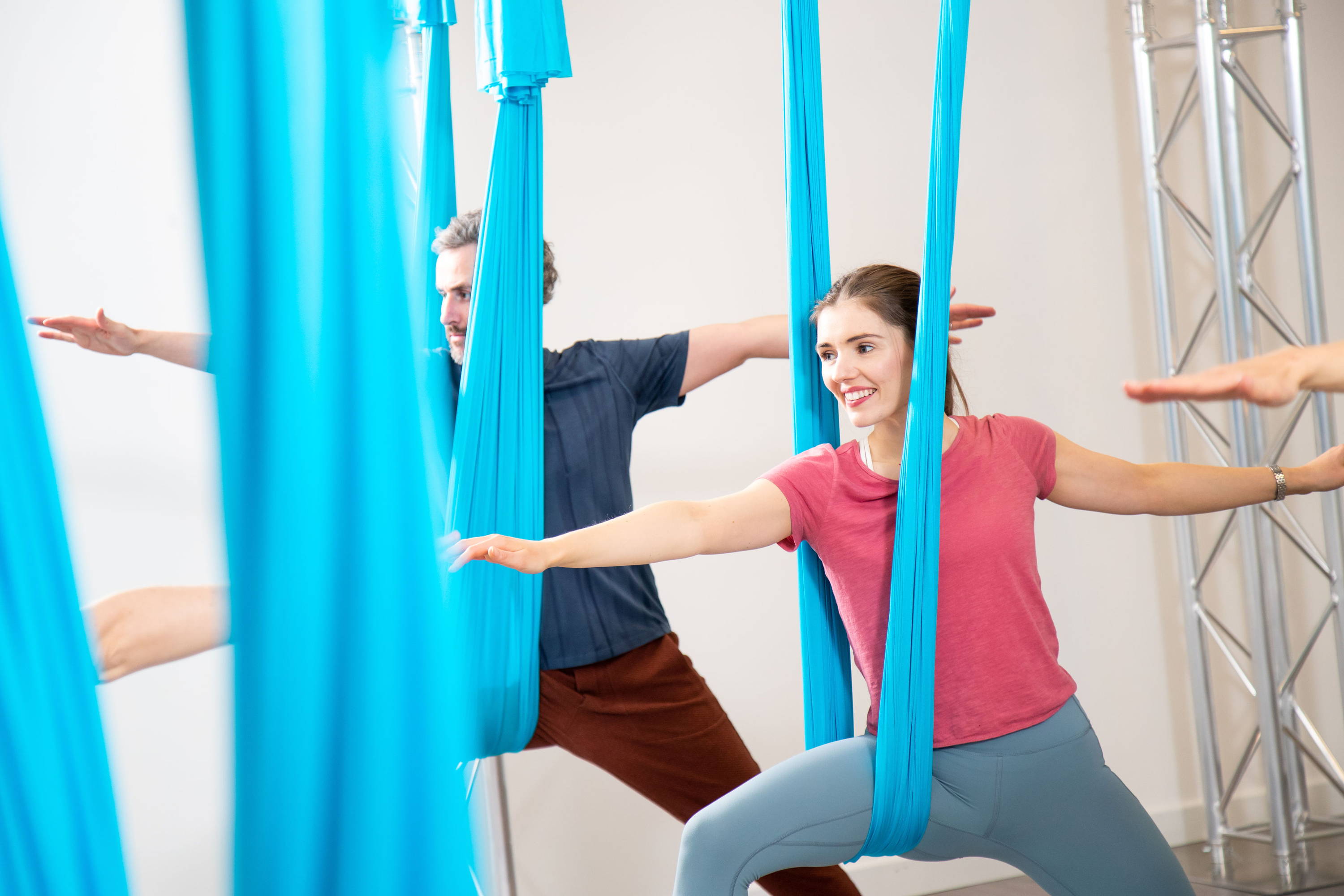 It all depends what your focus is, we will discuss what you are looking to achieve from your office away day and build a program that works for you.

We have excellent caterers on hand that can prepare a nutritious lunch to fuel your team if requested.
What are the benefits of bringing my team to you?

To come away from the workplace is to breathe in fresh air! Our studios are designed to promote calm and relaxation, so from the moment your team walks through the door they can soak up the environment and let go of the worries on their mind.

We have all of the equipment that you could possibly need to make the yoga experience a comfortable one.

Refreshments and healthy snacks are included to keep the energy levels up.

Committing to a longer period of time to focus can really help people to delve deeper into the experience and make personal gains in their wellness goals.

Maybe you have noticed high stress levels in the work place or repeat sickness days, maybe your team seen a little burnt out, maybe you simply want to reward them for their hard work and efforts,

Come to Calm to reflect, reset and renew, jumping back into the workplace with a new lease of life.