Calm 200hr Yoga Teacher Training
FREE Yoga classes for the duration of your training
To become a yoga teacher is journey of self-exploration. Modern yoga is ever evolving and it is our aim to create intelligent teachers that develop their own voice while maintain connection to the roots of yoga.
Individuals that can guide and support students through their practice and become facilitators of their students learning. We believe that yoga teaching isn't about creating a sequence of poses for people to learn, rather to guide students through a journey of mindful movement allowing them to discover their bodies along side the contemplative aspects of yoga.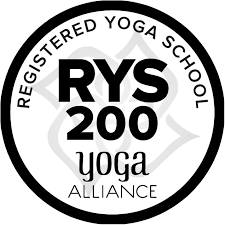 Course requirements: We are looking for committed students who have a regular practice of 6 months or more. We will however review it on a case by case basis so do get in touch if you are unsure.

Location: All of our training will be held at our beautiful studio in the heart of Derby city centre, perfect for access to shops etc. in lunch breaks.

Accreditation: This Course is accredited by Yoga Alliance US and our teachers are Yoga Alliance registered. Upon completion of this course you will be qualified to teach anywhere in the world!
Course content: Calm Yoga Teacher training will cover a broad range of learning including:
Asana
Pranyama
Bandhas
Mantra
Anatomy and Physiology of Yoga
Yoga technique, teaching, training and practice
History of Yoga
Philosophy of Yoga and Lifestyle Ethics
An overview of Mindfulness
Chakras, Nadis, Koshas and Kleshas
Teaching Yoga and teaching methodology
Business of Yoga
Our lead teachers have a combined teaching experience over over 25 years. Find out more about our faculty here.
Course dates: The training course will take place on weekends from 9.00 am – 6:00 pm. To accommodate your busy lives we offer the course across a range of durations from 6-10 months. Check out our latest course dates here.
Course cost: The total course fee is £2995. To make to course as accessible as possible we offer a variety of payment plans starting from as little as £207 per month. Find out more about our payment plans here.
I completed the CALM 200 hour yoga teacher training course in 2019. It had been a dream of mine to take the course to deepen my understanding of the practice I love. Initially I was not sure I wanted to become a teacher but by the end of the course I was inspired and so motivated to share my learning and deeper knowledge. The course itself was better than I could have imagined. The content was informative, detailed and thought provoking and structured in a way that supported all styles of learning by providing a blend of practical and theoretical study. The course materials were superb and a comprehensive reading list was provided for additional study and self development. A supportive environment was created by the course leaders enabled students to excel. I would highly recommend anyone considering a 200 hour YTT to train with CALM. - Louise Espley
I thoroughly enjoyed my time on the Yoga teacher training course at Calm. From day one I was made to feel really welcome and any concerns I had about whether I would need to be super flexible and an expert at yoga were soon allayed. The pace of the course was excellent and the attention to detail throughout meant that I completed the course feeling very confident in my own ability to become a successful Yoga teacher in the future. - Phil Jerromes
My YTT at Calm was a fantastic experience, I can honestly say it was a great decision to train at Calm and I am thankful that I had the opportunity. Spending my weekends at Calm was a pleasure and something I looked forward to. I have learnt so much throughout the course; about my own body and how it moves, whilst being enriched with a much deeper understanding of what yoga is to me and what it might mean to other people. There are a host of positive reflections I have of the YTT200 at Calm, to name just a few; the teaching throughout the course was professional and supported by a thorough workbook that I will use as a reference point for years to come, the teaching environment is within a modern Yoga studio, there was an emphasis on being curious and exploring our own bodies whilst being encouraged to develop my own individual style, however what impressed me most was the passion and enthusiasm all the teachers had for Yoga. I look back fondly on my YTT200 at Calm Yoga Studio and would encourage anyone looking to become a Yoga teacher to consider training with Calm. - Kat Rooney
Here is my testimonial for the teacher training, it's hard to put it into words and hope this gives it the credit it deserves!! I do hope it's ok, i could write a lot more but tried to keep it short.
The teacher training at Calm Studios was more than just training to be a yoga teacher, it was inspiring, detailed and I felt part of an amazing supportive community at the studio. The course looked at every aspect I needed to become a yoga teacher, I personally loved learning more about the philosophy of yoga! The training started me on a new journey for my own yoga practice and the confidence I needed to go and teach as soon as I had qualified and I have been teaching ever since! Such an amazing experience, I will always look back and smile about my time training at Calm. - Claire Marie
I'm so glad I found Calm for my teacher training and couldn't recommend them enough to others.

The teachers and general Calm staff were always so welcoming and approachable. It was the perfect environment for learning, with friendly, interactive discussions, lots of practical movement and plenty of support along the way.

The actual course itself was fantastic, preparing us to teach students with a modern day approach to anatomy and lifestyle, as well as learning about the history and philosophy of Yoga.

Thank you Calm for providing me with the best start to my yoga teaching journey 💙 - Natalie Clough