Ashbourne Animal Welfare Charity Event
Ashbourne Animal Welfare, was established in 1988 and is dedicated to the rescue and re-homing of stray and unwanted cats and dogs. They provide TLC as well as whatever veterinary care is needed before re-homing and always
neuter, helping reduce the numbers of unwanted puppies and kittens.
Since they started, the charity has helped almost 10,000 cats and dogs.
The charity operates from The Ark, a purpose built rescue centre near
Ashbourne and many animals come into our care in very poor condition,
requiring expensive veterinary attention. Added to the many other costs
involved in running a caring charity, this means that they need to raise
over £750 every single day! As an independent charity, we are entirely
dependent on their own efforts and on the generosity of the public.
We have hosted events in the past to support the charity and their great work and are pleased to launch another charity event on Sunday 26 June across both of our studios including a raffle, cakes sale and a range of fun classes with all donations going to the charity.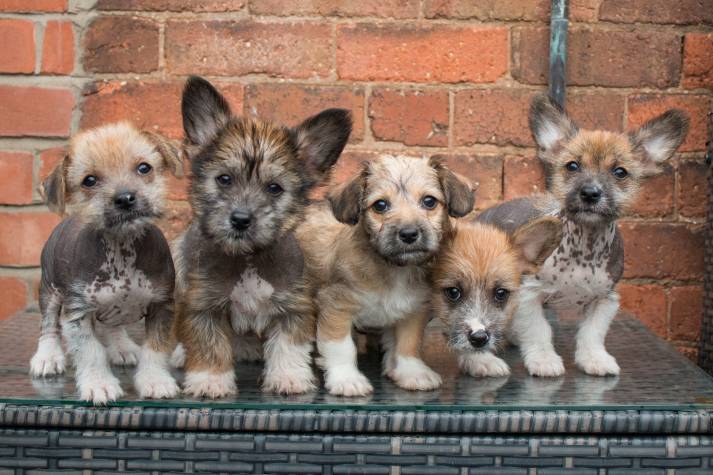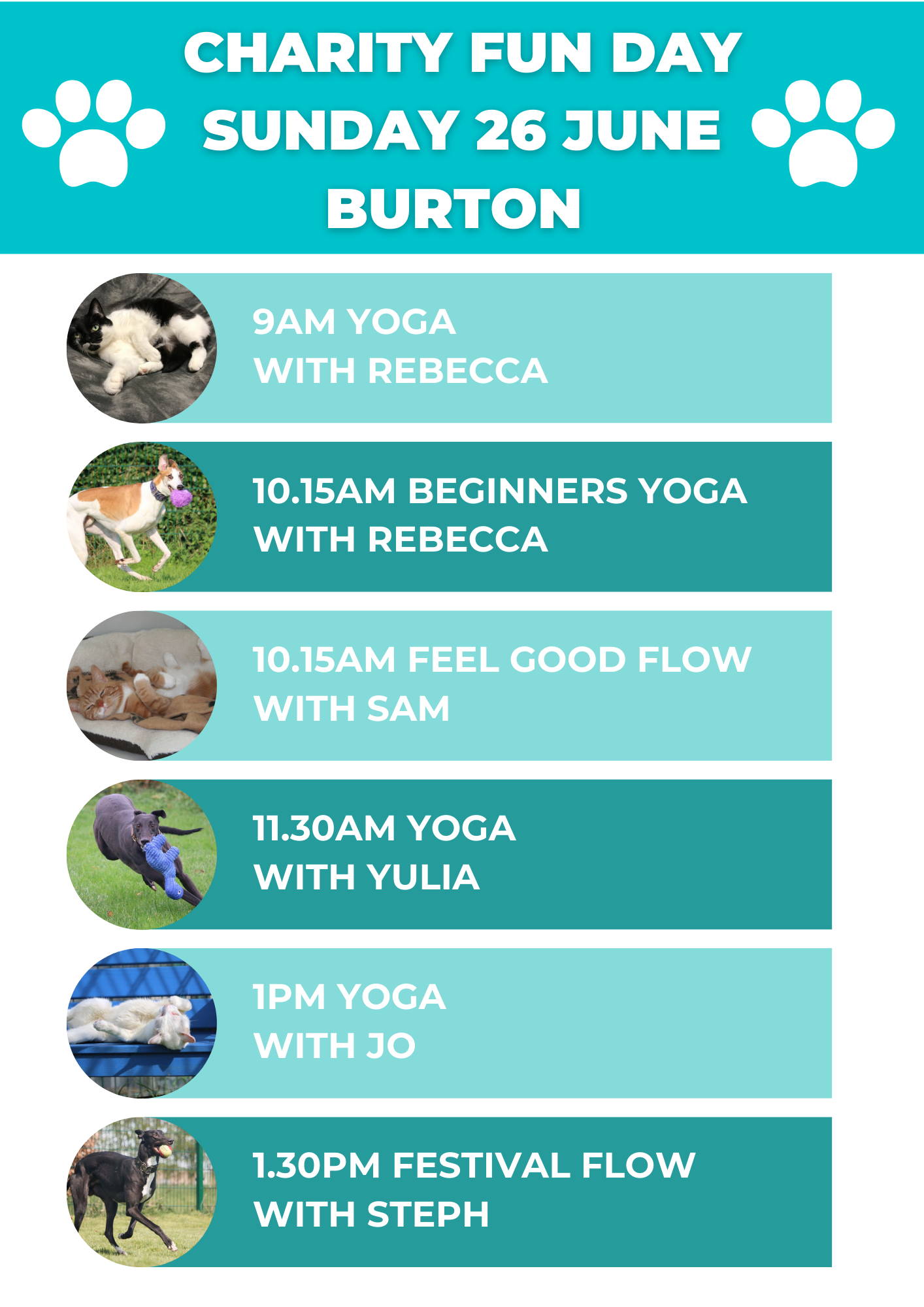 Choose from a range of classes across both our sites including yoga, mixed martial arts and even a beatbox workshop perfect for all the family. All sessions with exception of aerial play are suitable for children over 7 years old whne accompanied by an adult. Classes are paid for with donations on the day but please resserve your space to avoid disappointment.
Raffle tickets will go on sale the week before the event in both our studios with prizes including studio passes and memberships and treatments.
Why not buy youself a tasty treat while you are there from one of our cake stalls, all also donation based.
Can't make it to the event? You can still donate via the raffle or how about our Summer Tea, Yoga and Meditation Workshop to Ignite your Inner Goddess on Saturday the 25 June at our Burton studio with 50% of all proceeds being donated. Tiffany is also running an Autumn and Winter workshop so there are plenty opportunities to support this great cause.
---