Our Team
---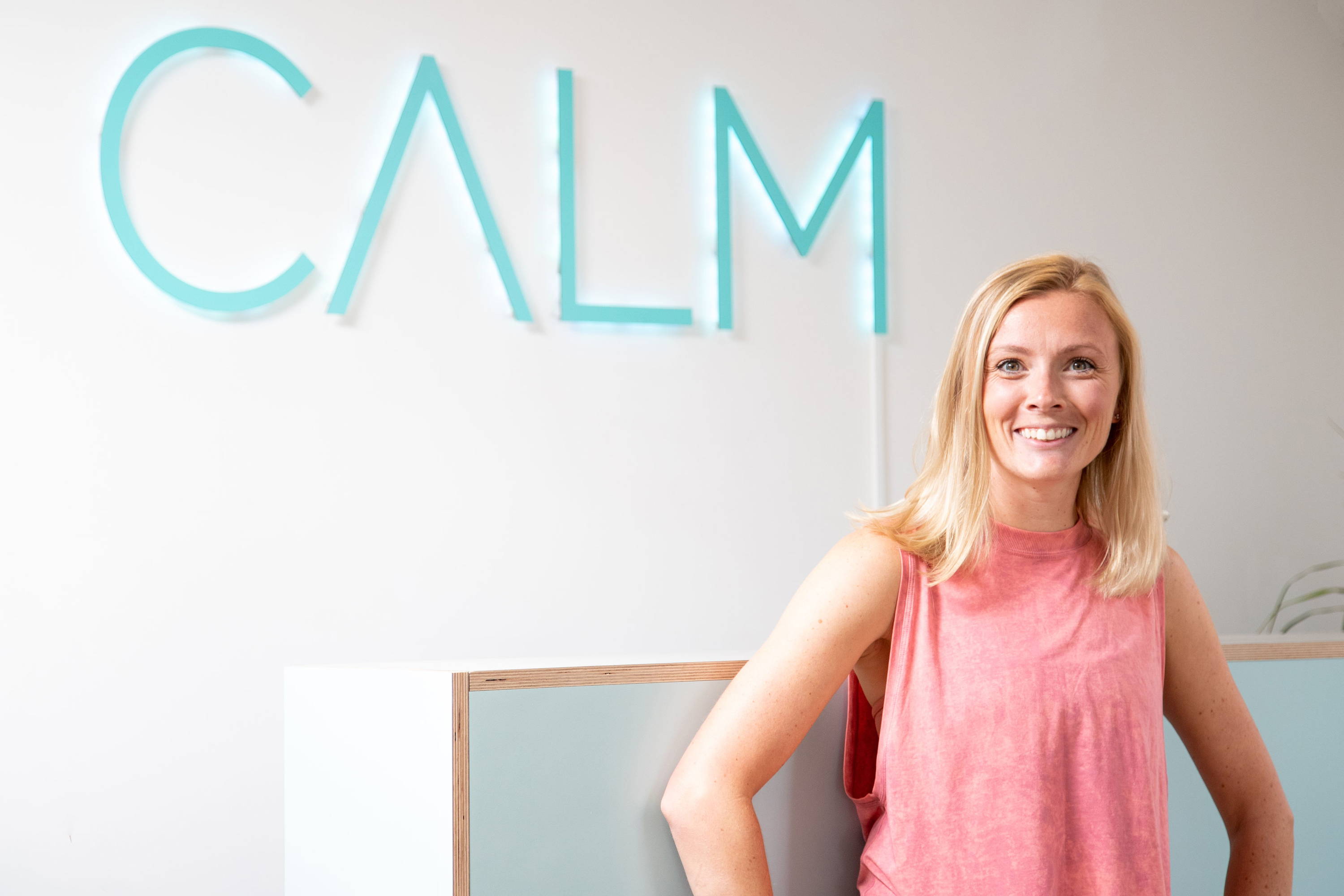 VANESSA - YOGA TEACHER & STUDIO OWNER
Vanessa found her love of yoga through desperately trying to find ease in her tight and tired muscles when marathon training.
With 9 years of teaching experience in schools behind her, she craved freedom and creativity and decided to make a change.
In moving to Australia her love of yoga continued and it was here she decided to combine her skills as a teacher with her love of yoga.
Now successful studio owner and yoga teacher you will find Vanessa sharing her passion for yoga and mindfulness here at Calm.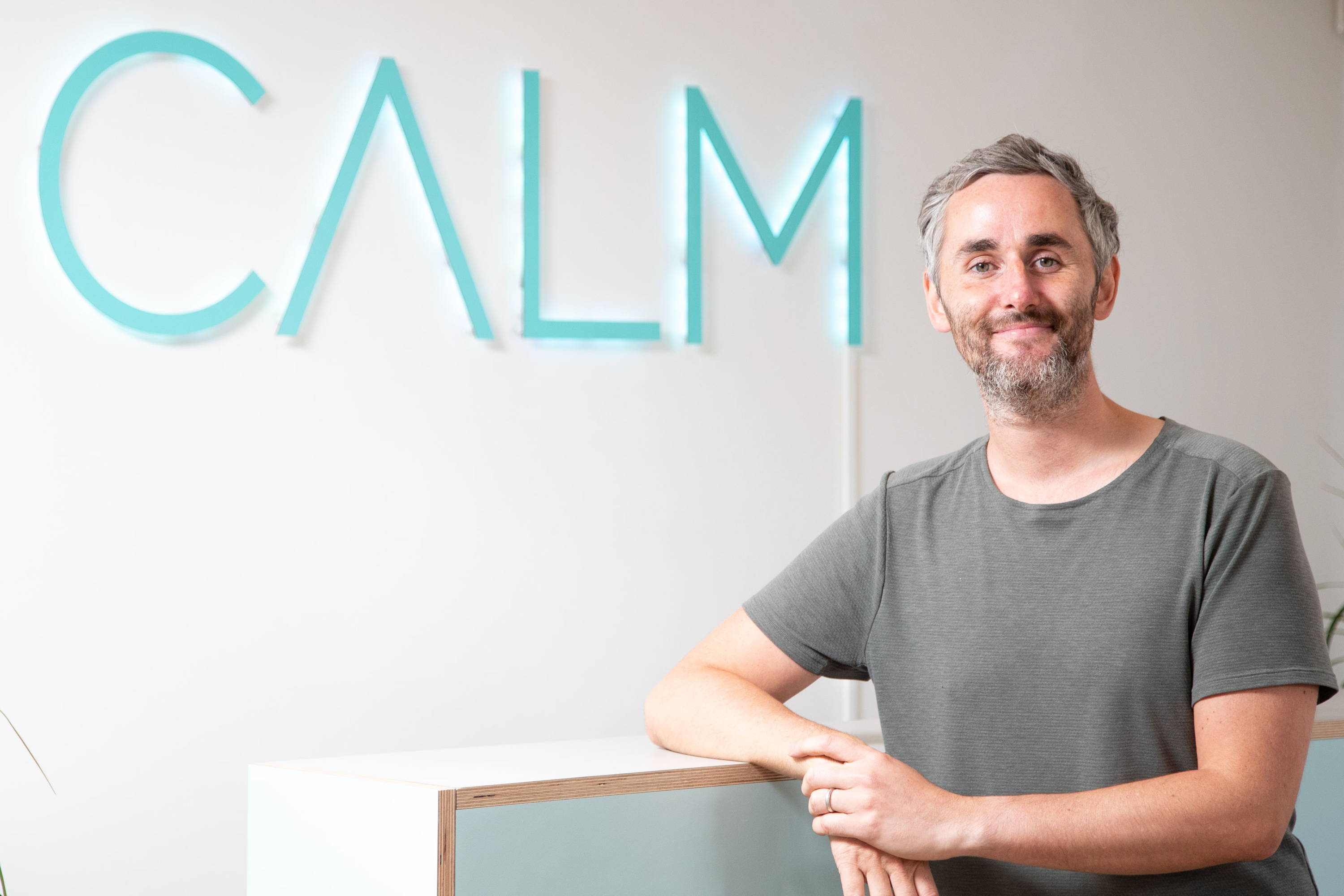 BLAIR - YOGA TEACHER & STUDIO OWNER
Blair has extensive experience in functional movement, an international endurance coach with over 8 years experience coaching athletes from amateur to elite level.
Practicing yoga since 2012, Blair aims to bring people the same magic this ancient discipline had brought him; fitness, strength, a form of stress relief, a way of coping with the increasing pressures busy working life brings and a generally a happier, healthier approach to life.
The dynamic element of his classes guarantees a full body work out as time isn't a luxury for most busy people, but he also places a big emphasis on mindfulness encouraging people to create space in their mind as well as their body.
The poses he includes are designed to combat the physical impact our lives have, for example sitting at desks and looking at phones and laptops, so students are present both physically and mentally in every class.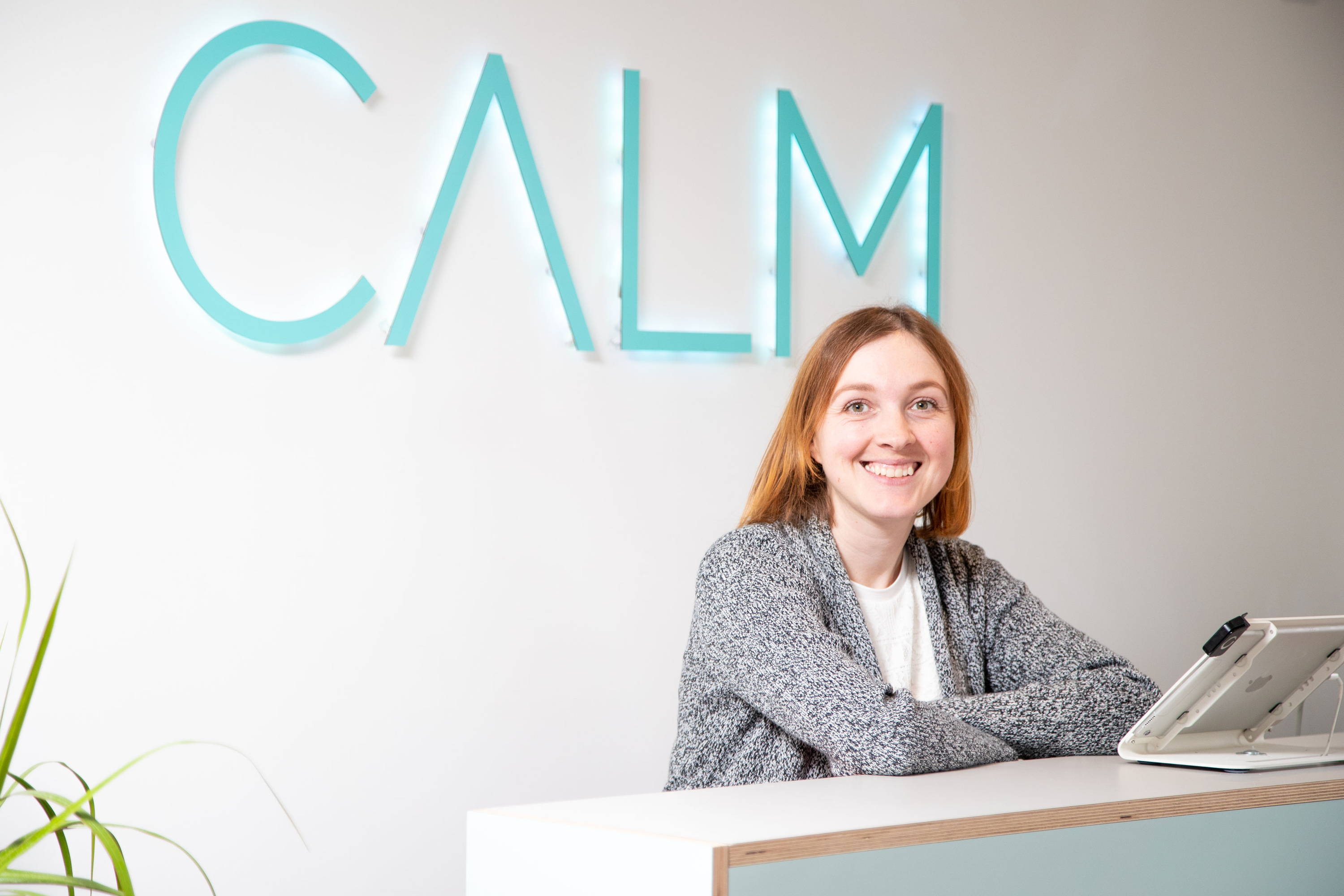 Natalie joined CALM in 2019 after leaving her corporate job at Deloitte. Looking for a change and a new challenge, coming on board as Operations Director. Natalie is Vanessa's sister, which truly solidifies Calm being a family run business.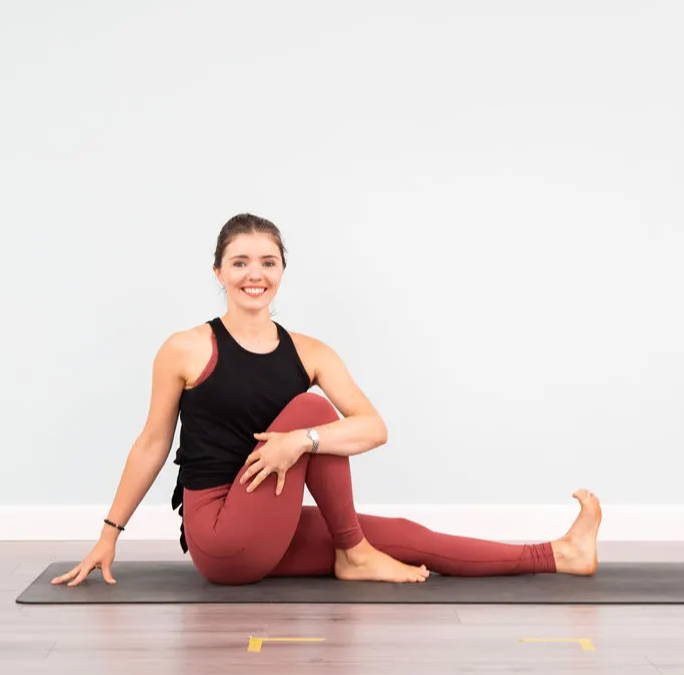 Yoga Teacher & Breath Coach

Natalie's passion for yoga began when recovering from an illness. Having previously kept active with high intensity workouts, she was advised to try yoga as a stressed out 20 year old to help her body recover. However what she found was much more than just a physical workout - stillness and breathwork changed her approach to life, as well as helping her manage her stress and anxiety levels.

Sharing Natalie's own love and passion for yoga with everyone who comes to her classes in person or online is a key element of all of her practices. The styles she teaches range from dynamic flow classes, to restorative meditation classes to beginners classes amongst others, each offering support, guidance and a space to practice without judgment or expectation.

Natalie aims to make yoga accessible to everyone in some way, offering simple tools to add aspects of mindfulness and breathwork on and off the mat, as a way to help manage the stressors of our busy lives.

Natalie's list of qualifications includes:
Yoga Teacher Training (200 hr)
Restorative Yoga Training (50 hr)
Yoga Anatomy Training (20 hr)
Breath Coach Training (15 hr)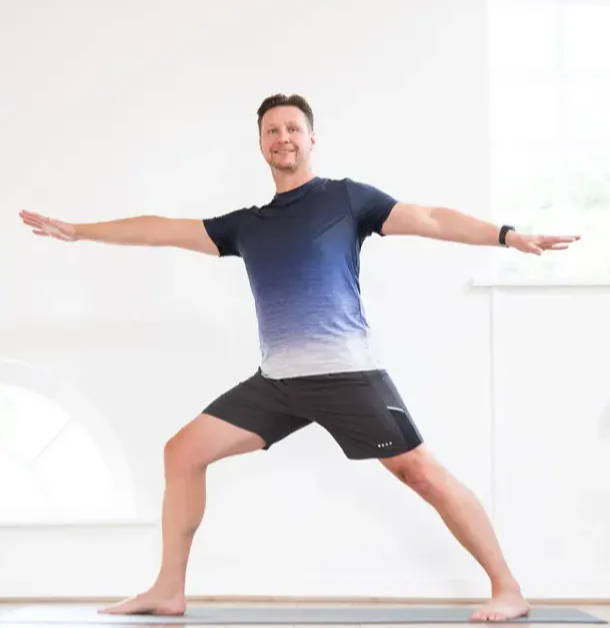 Phil originally trained as a Personal Trainer and Group Exercise Instructor.
He discovered Pilates when he was advised to try it after experiencing back & neck problems.
Phil was so impressed with the results Pilates delivered that he decided to train to teach it; qualifying back in 2003.
Since then he has taught classes and 1:1 sessions all around the Burton area. Here at CALM, Phil delivers a range of classes throughout the week and is always on hand to help students with any questions.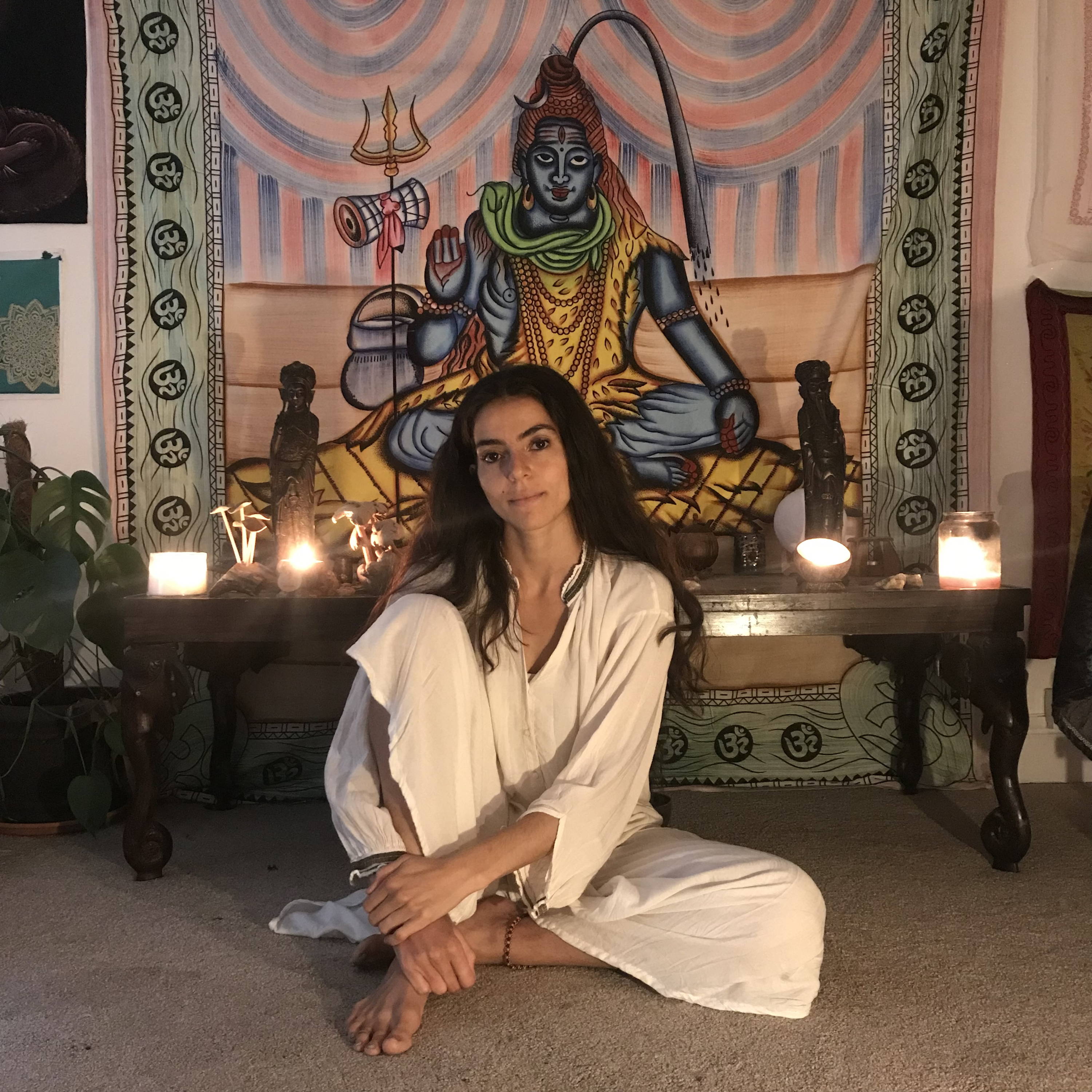 From a uni student, to corporate life and then back to becoming student, Sey has devoted herself to the spiritual path of healing, meditation and prayer. As with any practise, Yoga became a lifestyle and then the calling to deepen her understanding of the practise, took Sey on a beautiful journey to the Himalayas, where she completed a 200hr training with some incredible teachers. From here, Sey was drawn to deepen her practise and trained in massage and sound healing and developed a deeper understanding and love for plant medicines from around the world. When Sey is not on the mat, she is a nanny or with her gorgeous Husky girl and family.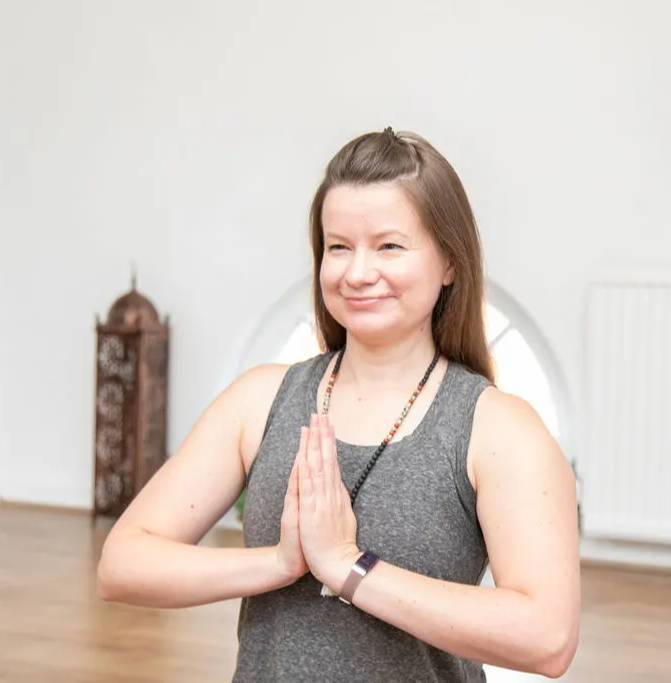 Claire found yoga during her teens using breathing practices to help keep herself calm during times of anxiety and stress. Continuing to use this practice through college and University, she incorporated a Hatha practice to keep her body moving and the stress levels down.

When Claire started a highly stressful corporate role she increased the amount of yoga she was doing to include various styles, enjoying in particular Vinyasa Flow and Ashtanga Vinyasa.
After a number of years of regular practice, Claire decided to do her teacher training. Shortly before she finished, Claire was made redundant and decided to start teaching yoga as her full-time career.

Always a student, Claire is constantly going to workshops and teacher trainings to continue her personal practice as well as adding more to her teaching resume.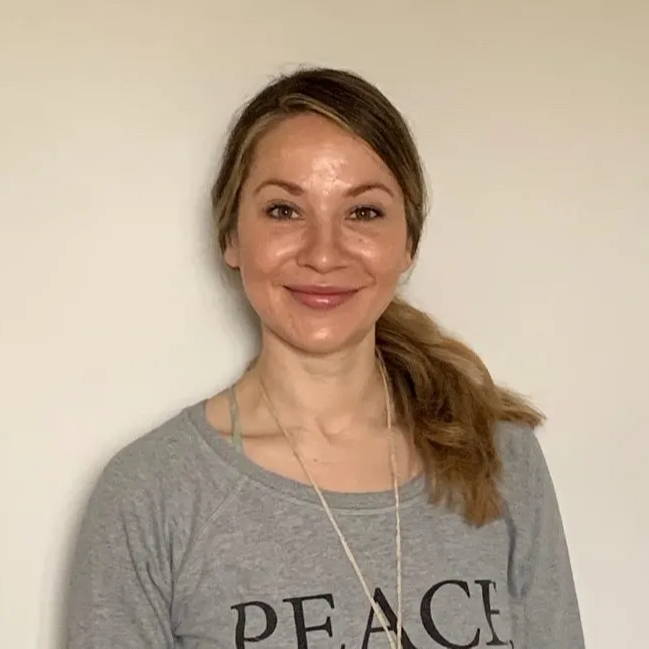 Charlotte first found yoga when she experienced a dance injury and needed to recover. At the time she was also training in Thai yoga massage.

Since then Charlotte has used yoga to help with stress and anxiety and has seen its positive impact on both her mental and physical health.

Charlotte was a primary school teacher for 9 years, but decided to take her passion a step further and completed her 200 hr yoga teacher training with us.

Charlotte's favourite styles of yoga are Vinyasa flow and Yin, for its calming benefits and ability to challenge the body with stillness.

When she's not working, Charlotte enjoys live music, theatre and walking with her dog, Norwich.

Charlotte's qualifications include:
Yoga Teacher Training (200 hr)
Pre & Post Natal Training (85 hr)
Yin (35 hr)
Meditation (25 hr)
YMCA Pilates (Level 3)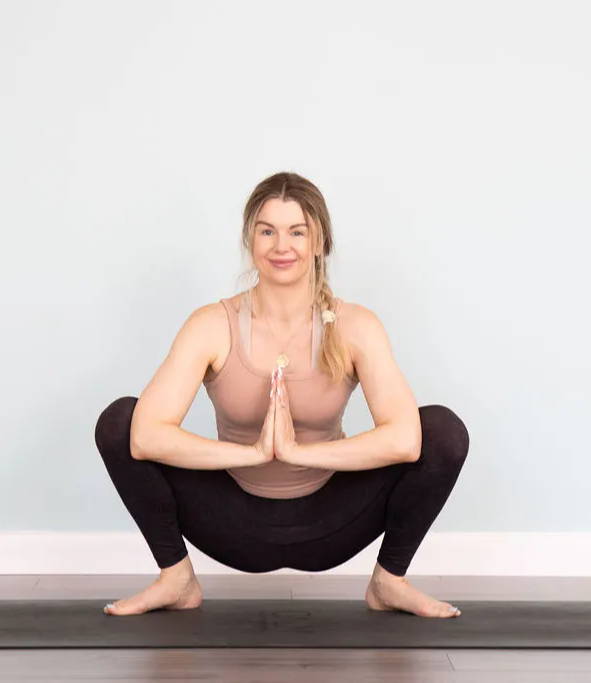 Laura started yoga as a way to stretch along side HIIT training and running, but due to injuries she took on the practice as an alternative way to keep fit. Laura soon found that yoga was not only improving her physical body but also her mind.

Laura started her yoga teacher training in 2018 and has never looked back. She loves to teach a strong vinyasa style and incorporates stretches for flexibility. Laura also enjoys teaching classes with a gentler pace such as Mindful Movement and Meditation.

In her spare time you can find Laura practicing yoga for herself, as well as reading yoga teachings and crime fiction!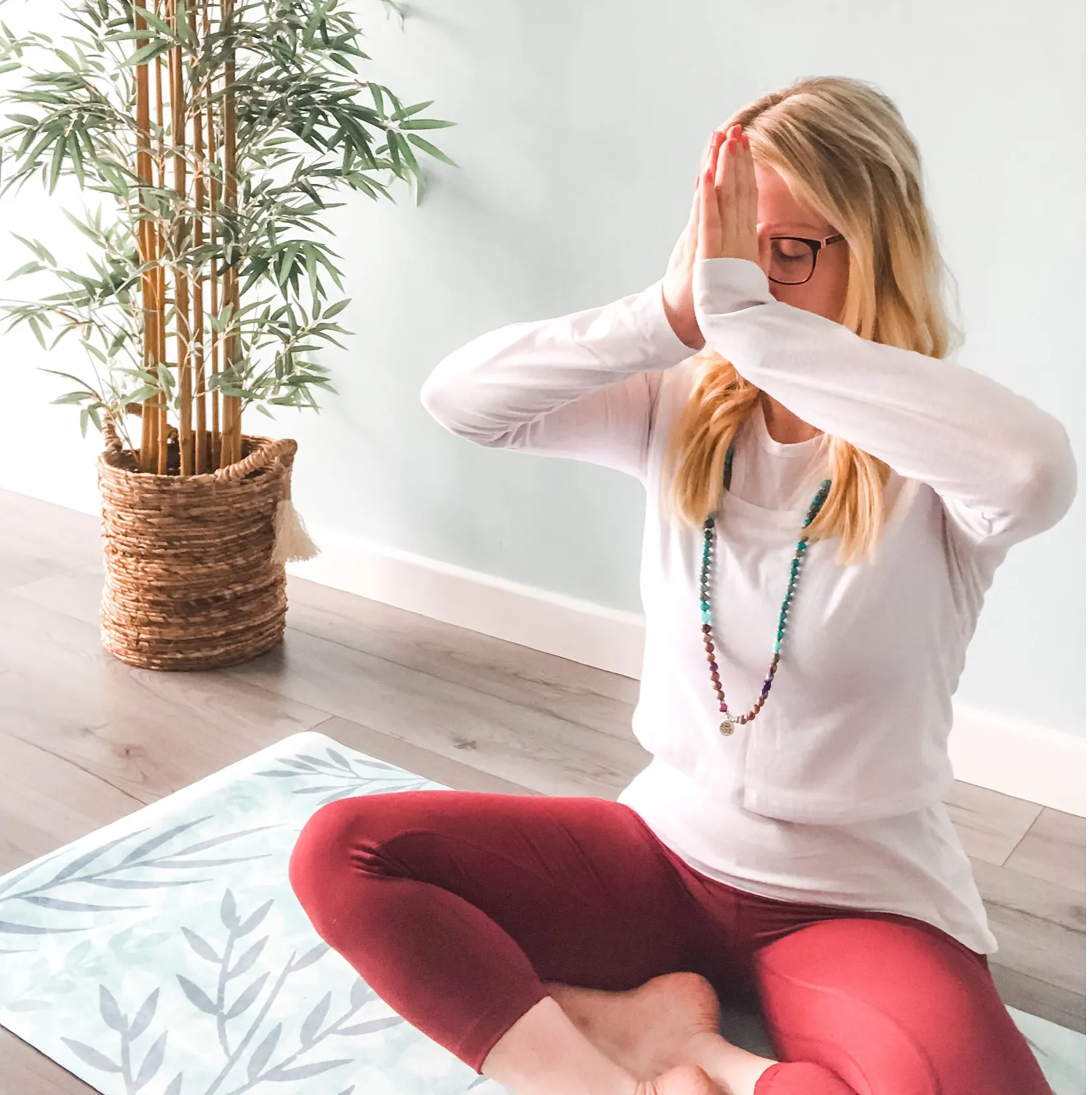 Rachel found yoga at a very stressful time in her life while juggling a demanding profession with full time study. Yoga became a safe place to focus on herself and an opportunity to unravel the daily pressures she was under and feel calm.  
If not on her yoga mat, you will find Rachel off exploring the great outdoors, usually with her dog Daisy. Rachel completed her yoga teacher training at Calm and we are delighted to have her as part of the team.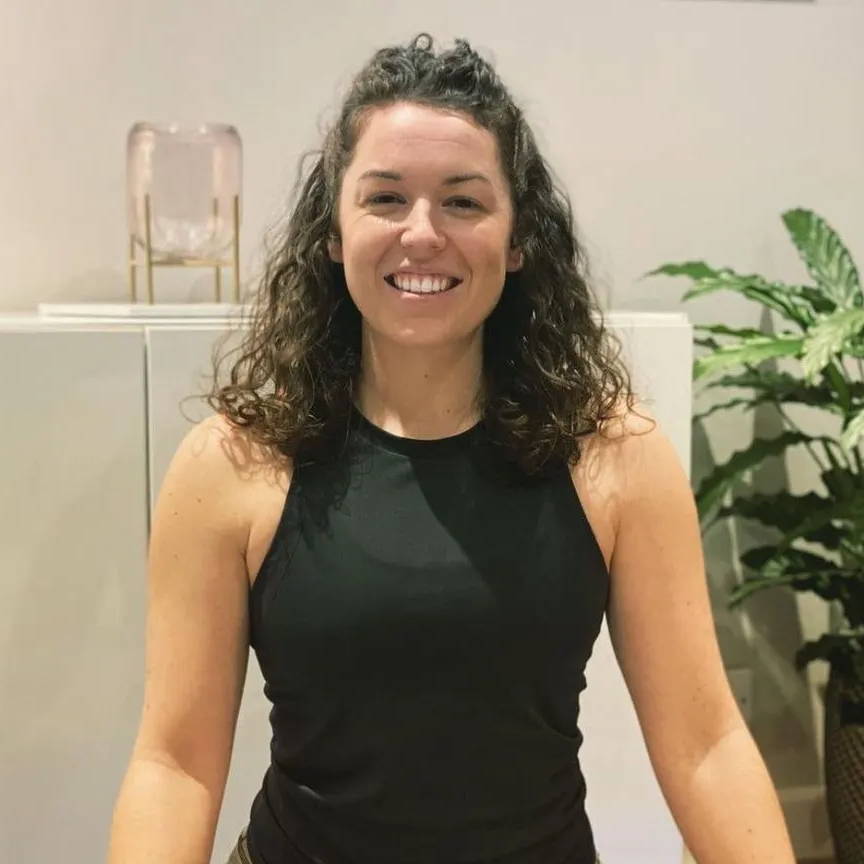 Kat first turned to yoga during a period of high stress and anxiety in her life. Yoga became a form of escapism and had a positive impact on her physical, but more importantly, her mental wellbeing.

Kat completed her 200 hour yoga teacher training with us and has since become a part of our team!
After seeing first hand the benefits that yoga and mindfulness had on her own life, Kat pursued a career change and completed her yoga and mindfulness teacher training, allowing her to share her passion with others who may benefit in turn.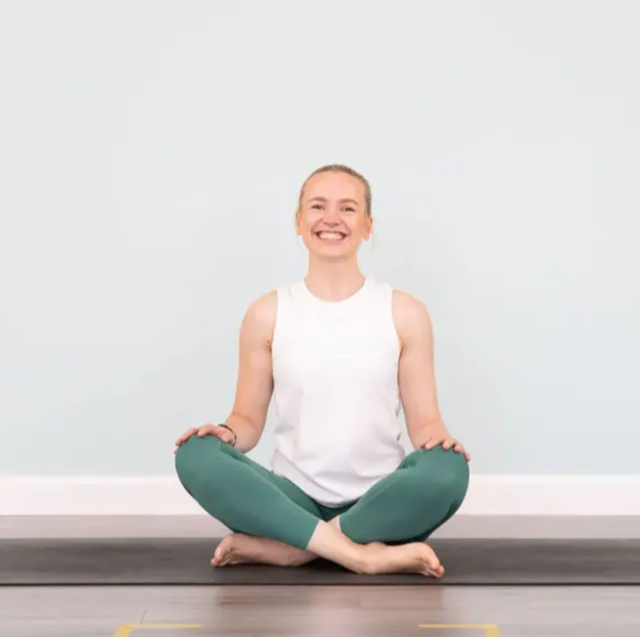 After years of practising Pilates Sandra decided to leave her fashion career behind and become a certified Pilates instructor.
Ever since making this decision she has never looked back.
As well as the physical benefits, she found Pilates extremely useful for mental wellbeing too.
Times when Sandra isn't teaching Pilates she loves walking in nature, especially mountain hikes, journaling and reading.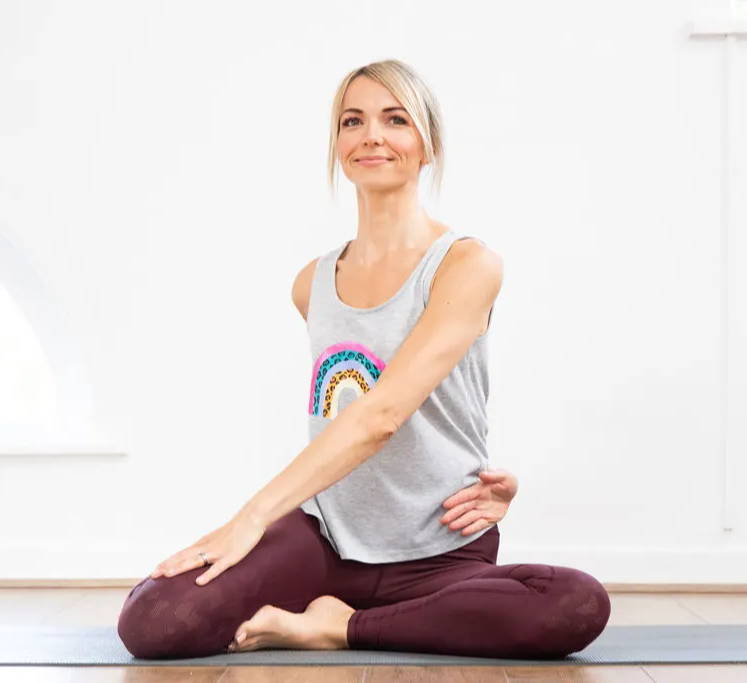 Yoga Teacher and Therapist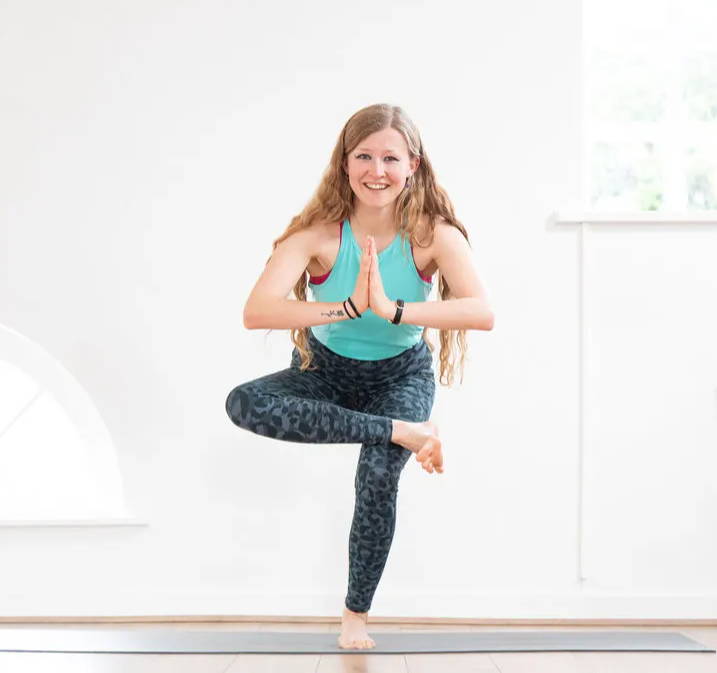 Many of you will recognise Kat from our Derby studio. We're thrilled that she has recently completed her YTT with us, and is now teaching hot yoga classes at CALM Derby.
Before joining the team, Kat worked as a manager at an independent cafe (and is a fully trained barista!)
Kat's favourite yoga pose is half moon, she loves all things hot yoga and is passionate about yoga for mental health.

Megan completed her YTT with us and is starting out on her own yoga teaching journey.
When Megan isn't working at CALM, she's also a full time artist and creates abstract paintings using acrylics. Megan has a Mini Schnauzer called Rex and enjoys going for bikes rides at the weekend in Sherwood Forest.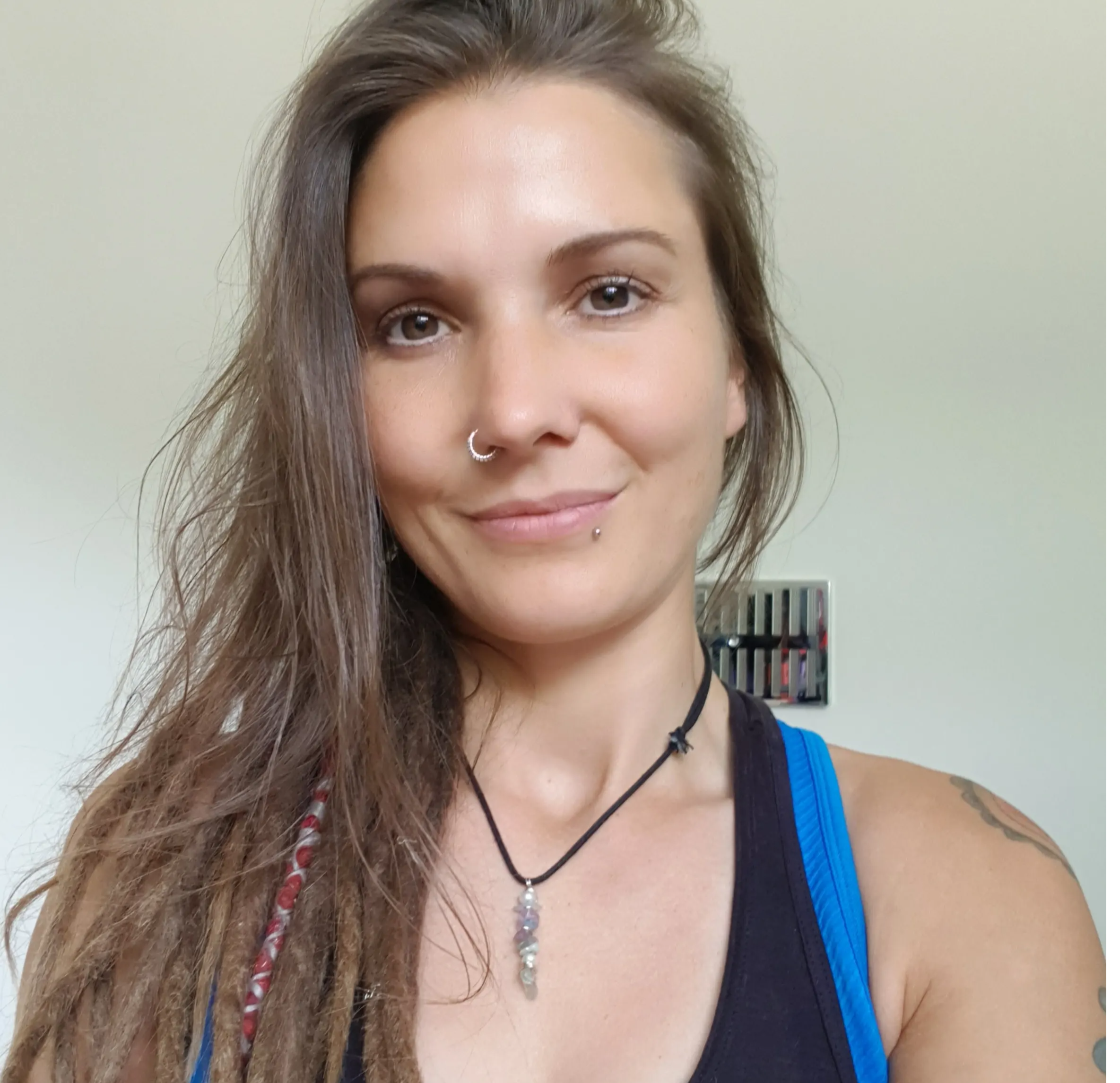 You will find Karina in our Burton studio sharing her love of Ashtanga a fast paced class linking movement with breath following a repeated sequence of postures.  
When she isn't teaching yoga, an avid fitness enthusiast, you will find Karina out and about cycling or running. She has a lo of energy which she brings to her classes!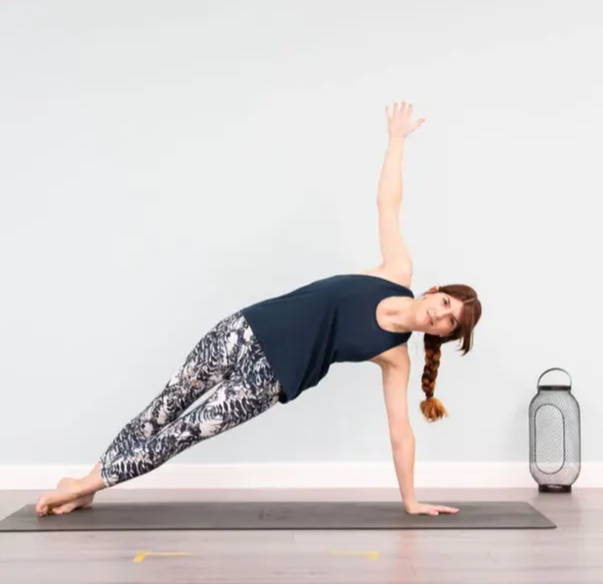 After many years of playing sport Emma never considered herself flexible or graceful enough to try yoga. However, when a friend recommended yoga after yet another sport-related injury she finally plucked up the courage to go to a class and never looked back!
Yoga instantly became so much more than a way to prevent or relieve injury. Not only did it help her to understand the capabilities of her physical body, but it provided a sense of quiet and calm that her busy mind was craving. Emma soon realised that a true yoga practice focused less on flexibility and more on awareness and acceptance, so decided to embark upon her teacher training to encourage others to begin their own journey of mindful movement and exploration.
In addition to her passion for yoga, Emma is a massive nature lover and when she is not in the studio you'll find her out walking in the countryside with her fiance, their little boy and their crazy cocker spaniel Luna!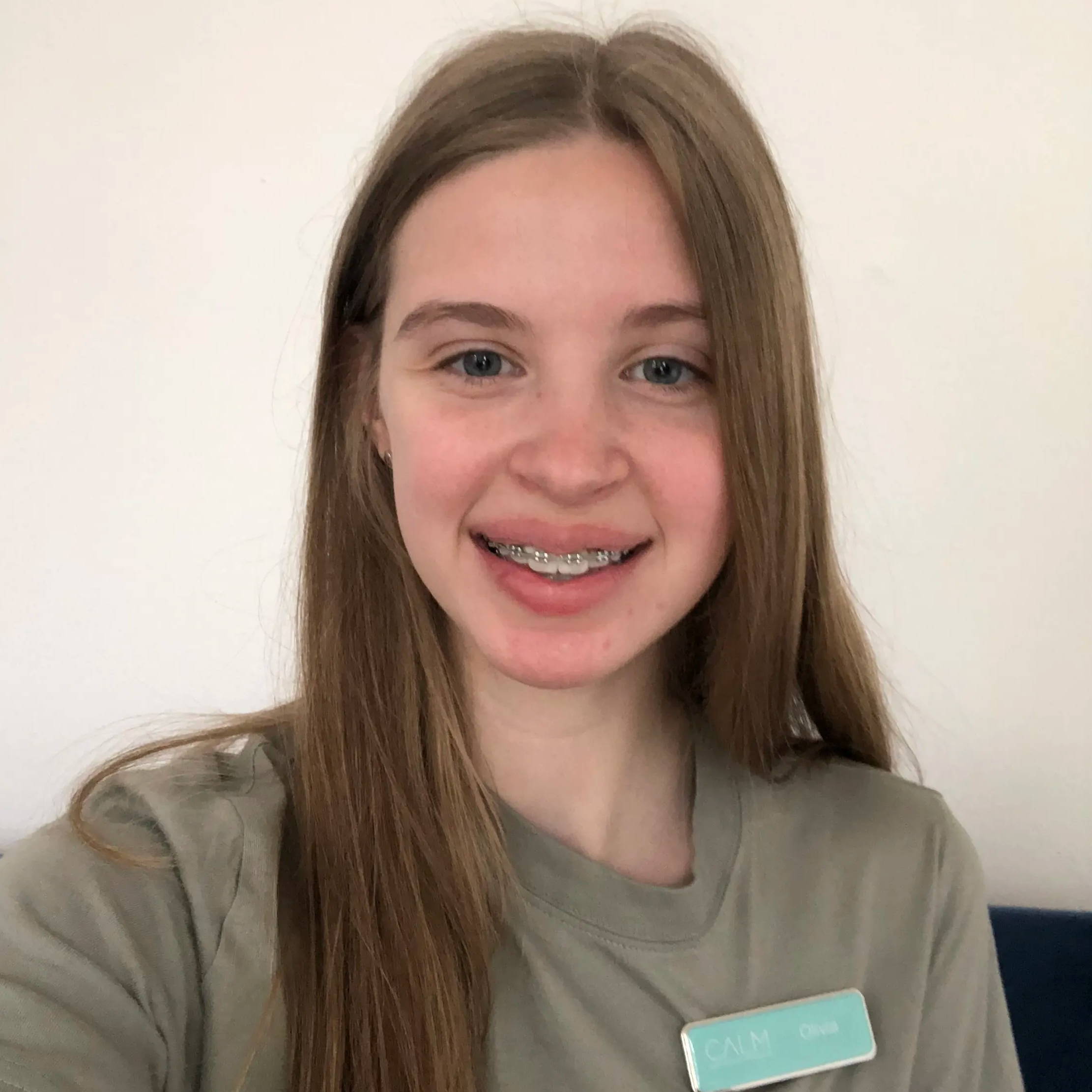 Olivia is one of the friendly faces you'll see around the Burton studio. Outside of CALM, Olivia is working towards her A- levels, studying history, psychology and sociology.
She enjoys theatre and spending time with friends, especially outside in the sun.
Olivia attends pilates at CALM and has also tried many other classes.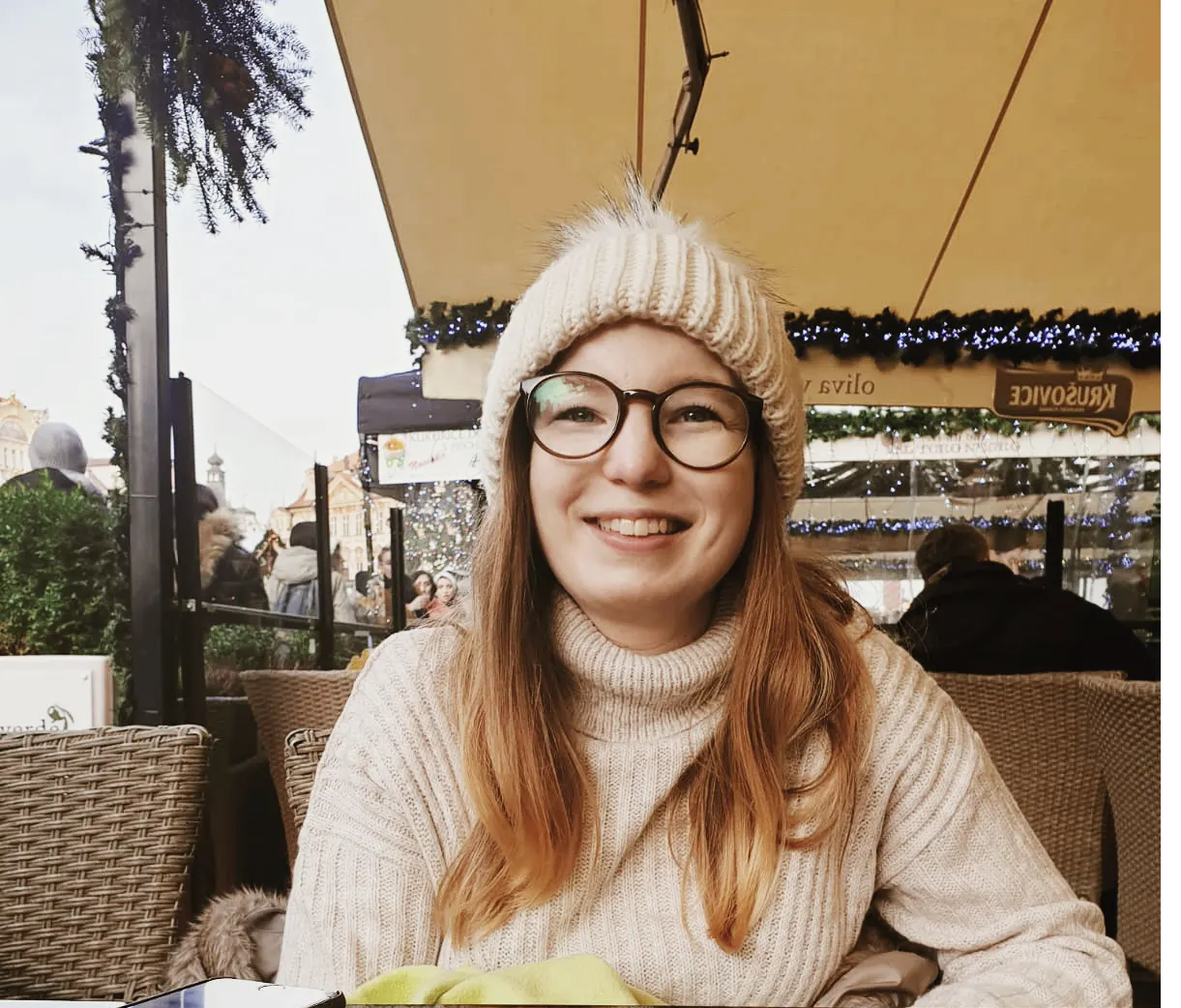 Rachel is returns to CALM as a studio assistant at our Burton studio after previously being a regular at classes over the summer. When she's not at work or practising her yoga skills (especially in hot yoga!) you'll probably find her in the kitchen running her baking business selling cupcakes, brownies and cookies (check out our story for a picture). She's a self confessed true crime fan and loves listening to true crime podcasts while baking or in her spare time. Favourite yoga position: the pigeon pose
Leah joined the team as a studio assistant at Derby CALM. She loves community, being outdoors and always learning.
She is trained as a vinyasa and restorative yoga teacher, and is training as a gestalt psychotherapist at the University of Warwick. Leah loves anything connecting the mind and the body.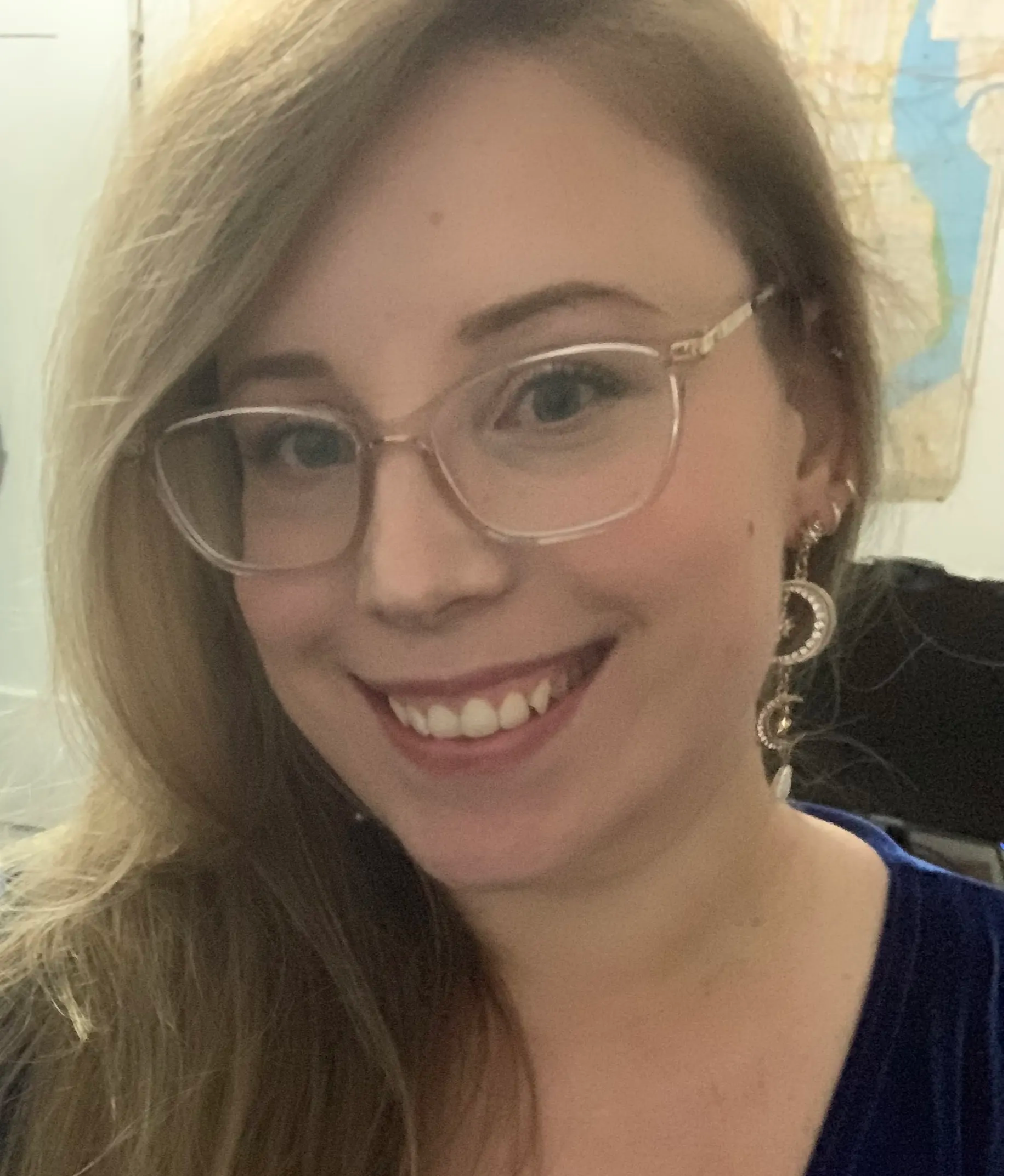 Natalie joined the studio to explore a future career in well-being. She enjoys welcoming clients to the studio. Outside of Calm, Natalie works in higher education.
She enjoys reading, writing and travelling.
Natalie attends hot yoga classes at Calm and enjoys trying different treatments. Her favourite treatment is a luxury facial.