Facilities
Changing Rooms & Toilets.
If you're travelling to or from work, we have changing rooms and ensure that the doors are locked in between classes so your stuff is safe. We also have two large toilets in the studio itself.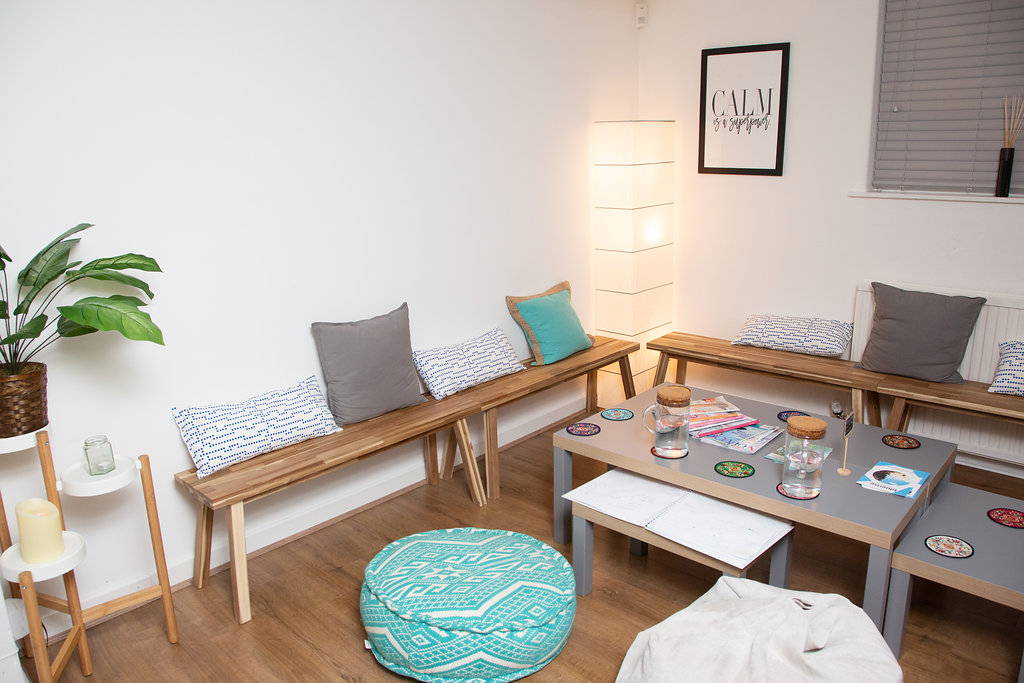 Seating Area.
We highly encourage you to come early before class to relax and ensure you miss the infamous traffic! We also welcome you to sit after class and enjoy a free cup of TeaPigs tea or some water!