Intermediate Yoga and Aerial Classes
Introducing Aerial Yoga Party Packages at CALM
Discover the fun of aerial yoga, now available to enjoy exclusively with your nearest and dearest!
Whether you're planning a birthday, hen party, team building day or even just a good old catch up with friends, a private aerial class at CALM is sure to be the highlight.
Suitable for groups of up to 9 people, our aerial yoga packages provide an hour and a half of fun, discovery or pure relaxation, depending on what suits your group best.
Ready to plan the best day ever? Explore our packages below and secure your preferred slot today.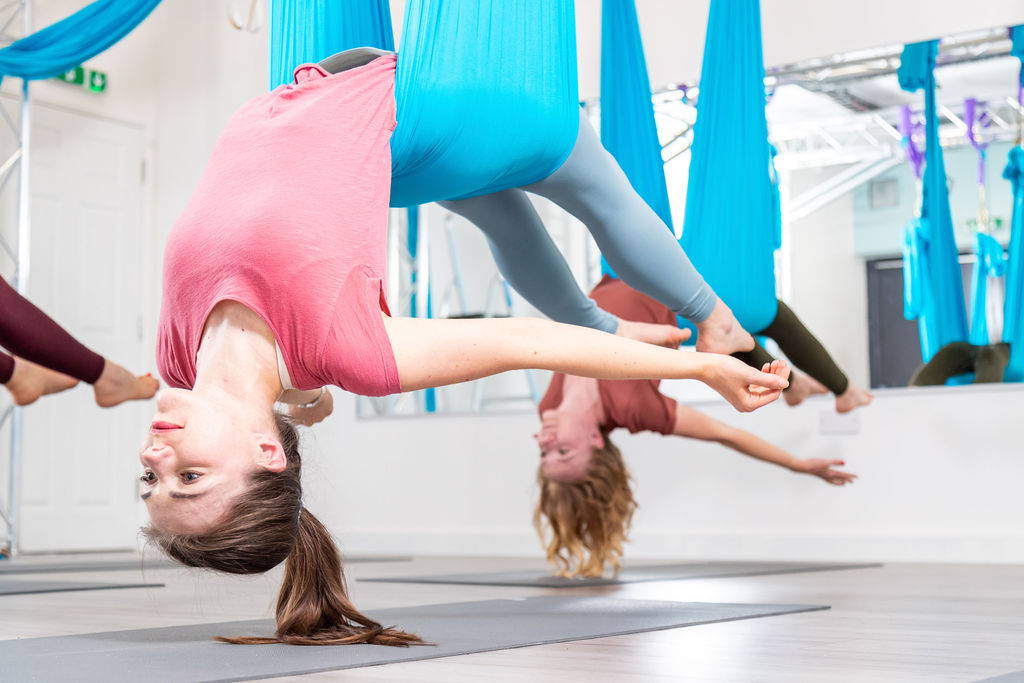 Intermediate yoga and aerial classes for when you want a challenge
When you have been practising yoga for a while you might want to try a more challenging class that incorporates some of the more difficult intermediate postures. Our range of intermediate classes are designed to help you enahnce your skills. When you leave an intermediate level class you will feel like you have worked hard and hopefully learned something new too. You will be amazed to see what you are capable of each week. Please note these classes are only available at our Derby studio. Choose from:
Aerial Yoga (intermediate +)
Yoga (Intermediate +)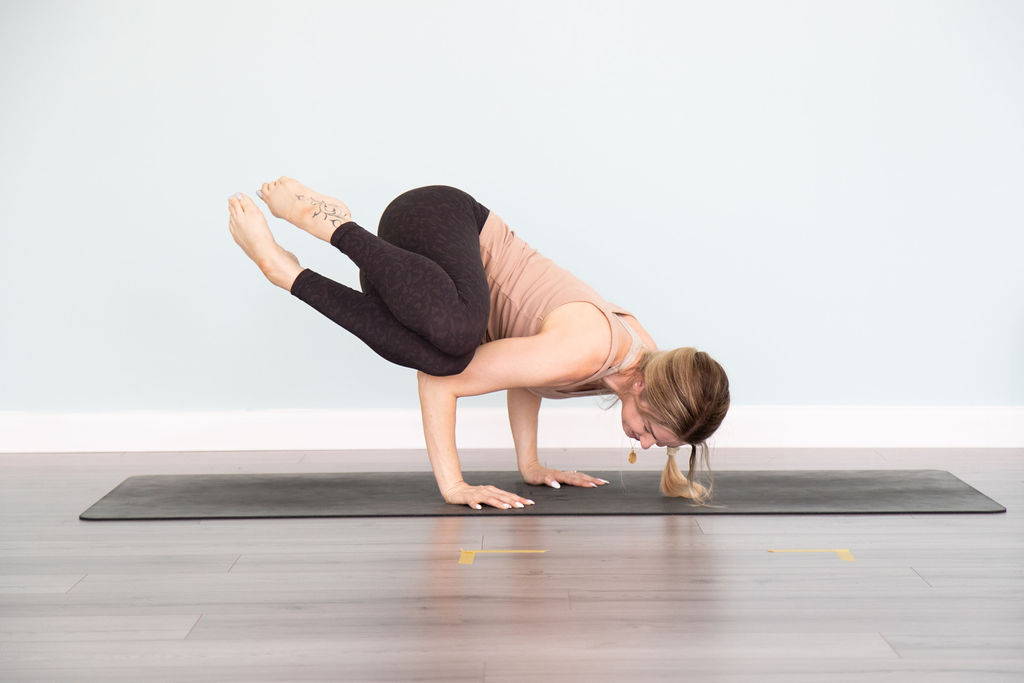 ---
Intermediate yoga and aerial classes at Derby: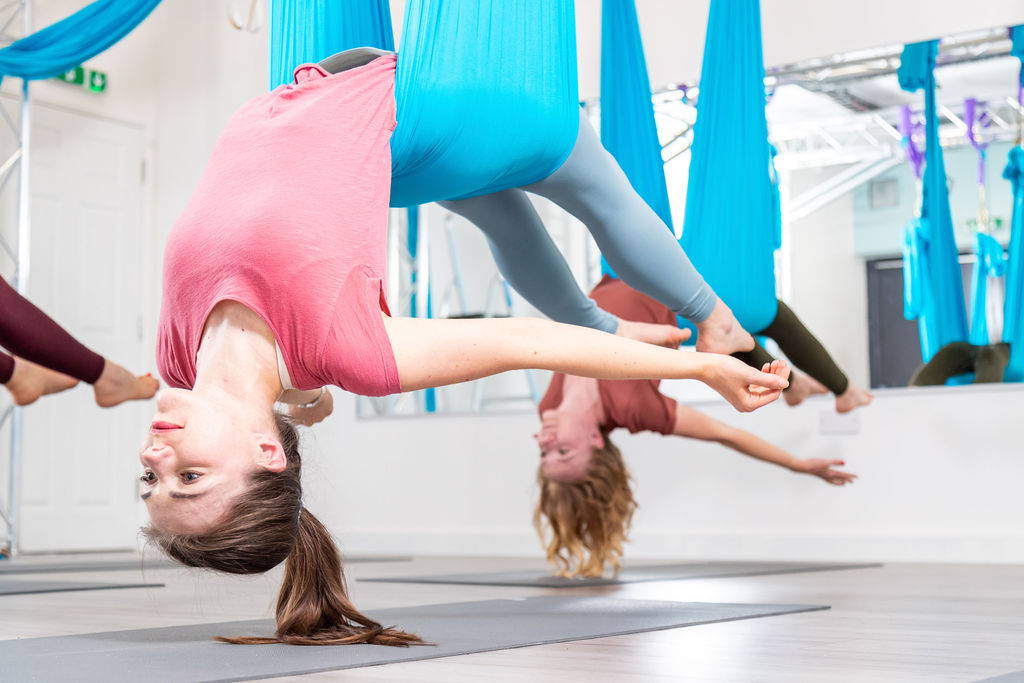 This package aims to get you upside down and fighting fear into the most insta-worthy of postures!
Suitable for all but best for those who have attended at least one general aerial yoga class.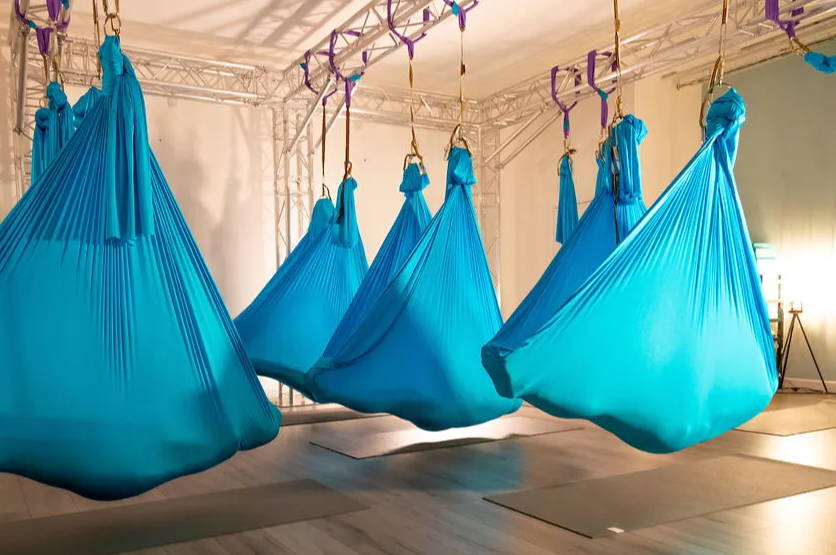 A purely relaxation focussed session at the lower height hammock. Floating effortlessly just off the ground.
We use additional props such as blankets and bolsters for maximum comfort.
Leave feeling weightless and stress free.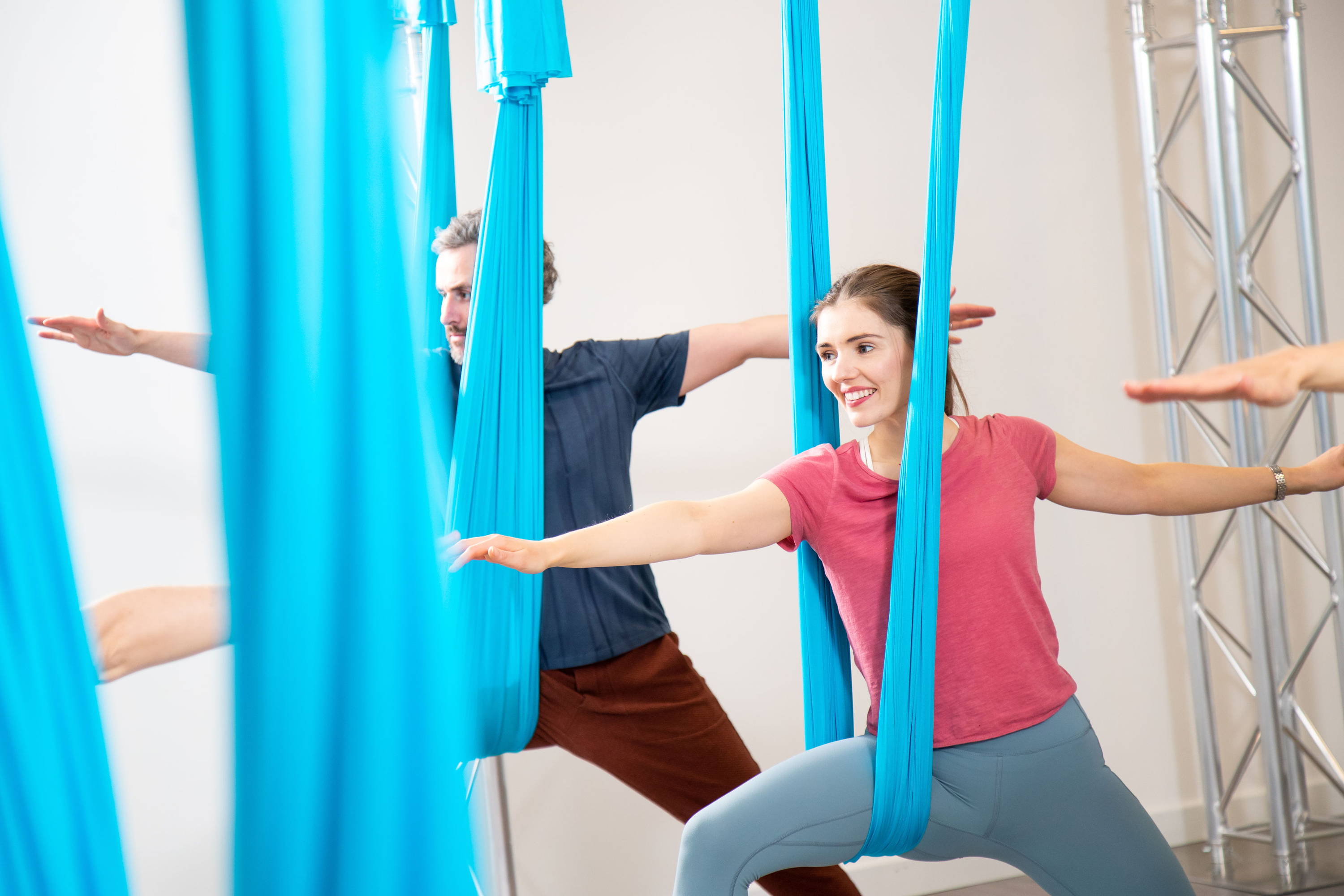 For beginners to build confidence together.
You will be guided through the use of equipment into different supported yoga postures.
Watch your confidence and skills grow as the session progresses!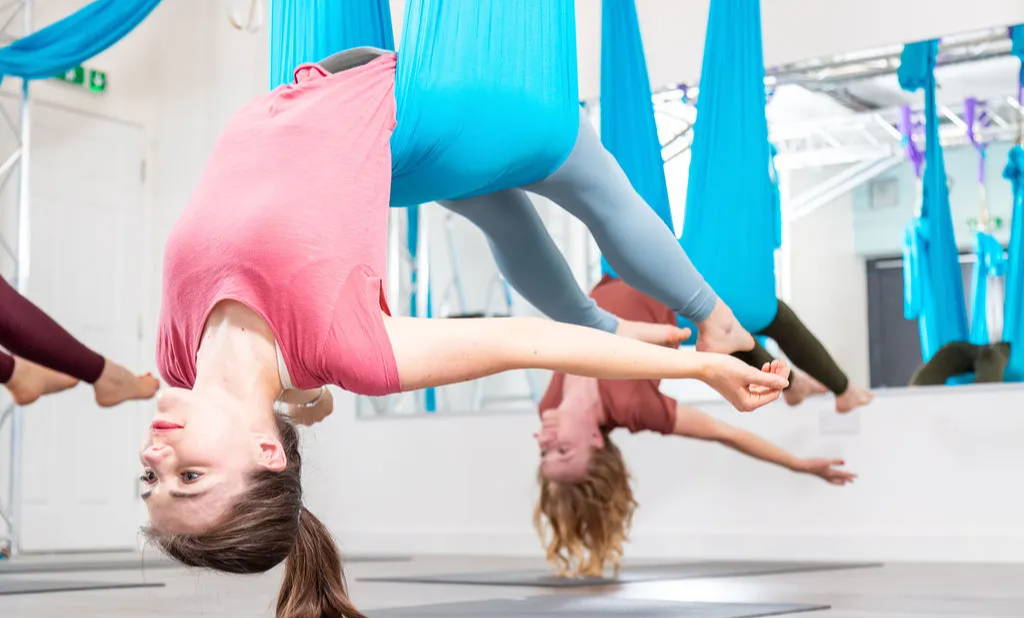 Aerial Yoga (Intermediate+)
If you're looking to dive deeper into your aerial yoga practice, this class is perfect for you! We'll be building from our foundation, exploring more challenging variations of yoga postures using the hammock as a prop. This will include some inversions, longer holds and more strength based movements. Please only book if you've already been to multiple aerial yoga classes and feel comfortable using the hammock.
Who said that exercise needs to be boring? Aerial Play is here to prove to you that exercise can be fun and exciting! You will be learning different and playful ways how you can move and strengthen your body. This class is suitable for all fitness levels. Embrace oyur inner child and learn to fly in this class that combines the principles of both aerial yoga and aerial pilates in an enjoyable hour of fun.