Sports and remedial massage uses a combination of techniques, including deep/soft tissue release, muscle energy techniques, assisted stretching, trigger point therapy and myofascial release. Every treatment is tailor made to the clients' needs ensuring a high level of tissue recovery.
Cupping
Cupping therapy also stemming from Traditional Chinese medicine, is an alternative technique that uses suction from the cups to stimulate blood flow to the area.
Benefits include:
Breaking down scar tissue and fascial tension
Increasing circulation
Promotes muscle tissue repair
Massage
Massage provides many benefits including:
Improved flexibility and range of motion
Reduced muscular pain
Reduced tension
Reduced chance of injury
Eliminating by-products of exercise
Sense of well-being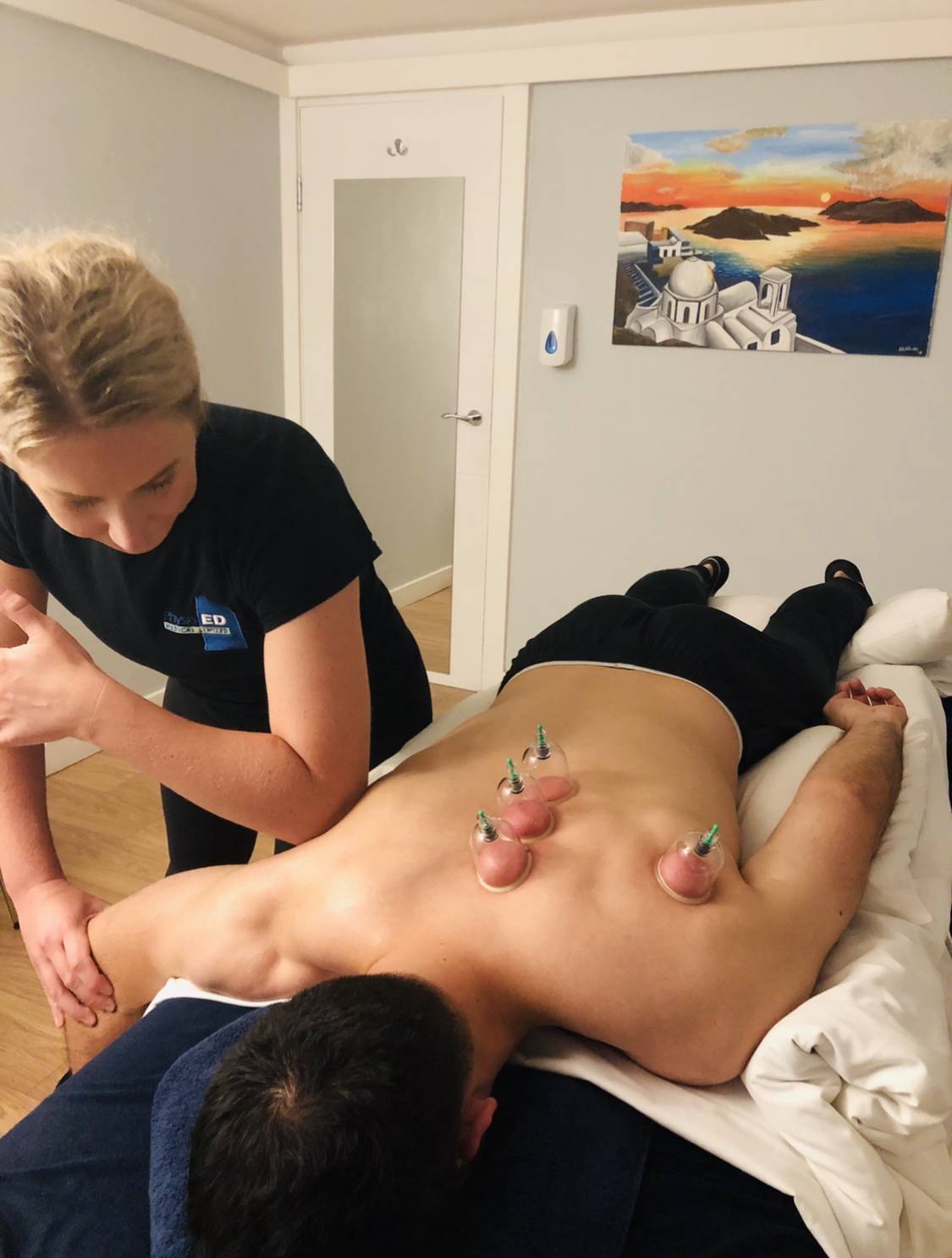 All techniques can be used simultaneously to help utilise the treatment time allowing more opportunity for treatment on other areas of the body.
Location available: Derby
Sports & Remedial Massage Therapy 
Recommended for initial appointment to allow time for a consultation and the development of a tailored treatment plan.
75 minutes £42.00

Sports & Remedial Massage Express Therapy  
Designed for a single, specific area of concern or for when time does not allow for a longer treatment. Includes a 15 minute consultation.
45 minutes £28.00