Pregnancy Friendly Yoga Classes
Introducing Aerial Yoga Party Packages at CALM
Discover the fun of aerial yoga, now available to enjoy exclusively with your nearest and dearest!
Whether you're planning a birthday, hen party, team building day or even just a good old catch up with friends, a private aerial class at CALM is sure to be the highlight.
Suitable for groups of up to 9 people, our aerial yoga packages provide an hour and a half of fun, discovery or pure relaxation, depending on what suits your group best.
Ready to plan the best day ever? Explore our packages below and secure your preferred slot today.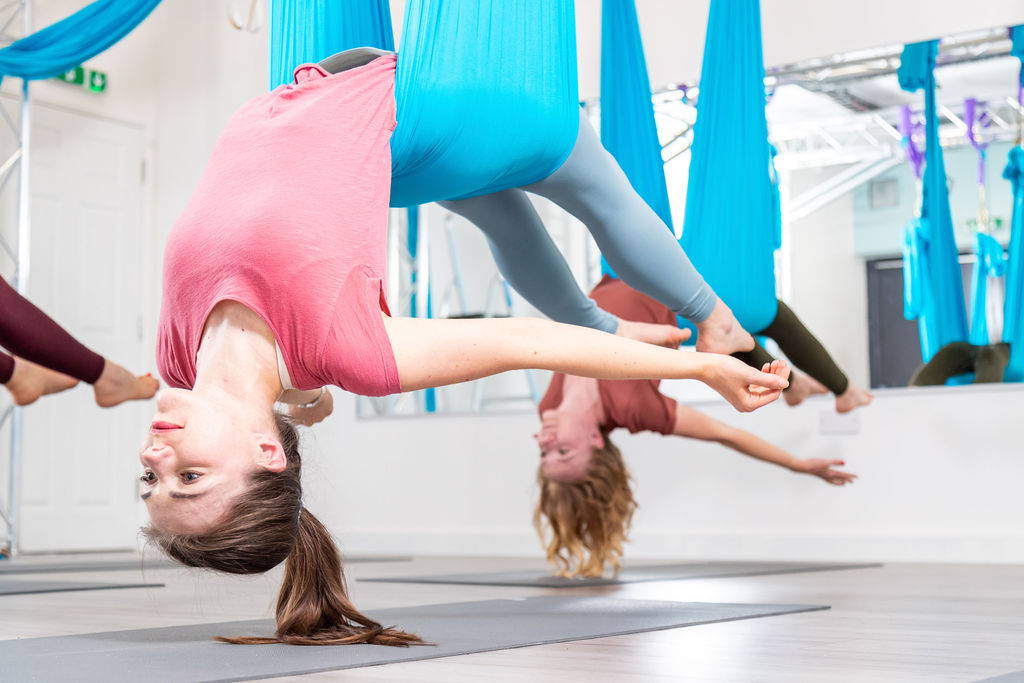 Yoga during pregnancy
Yoga can be extremely beneficial during pregnancy helping to improve sleep, reduce stress and anxiety, increase the strength, flexibility and endurance of muscles needed for childbirth while also decreasing some of the aches and pains that often develop. Breathing techniques practised during a yoga class can also be helpful to manage pain during labor. We have a range of classes suitable during pregnancy. All our teachers are trainined to provide modifications during class so please ensure you make yourself known to them at the start of the class.
Choose from:
Beginners Yoga
Yoga Stretch
Mindul Movement and Meditation
Restorative Yoga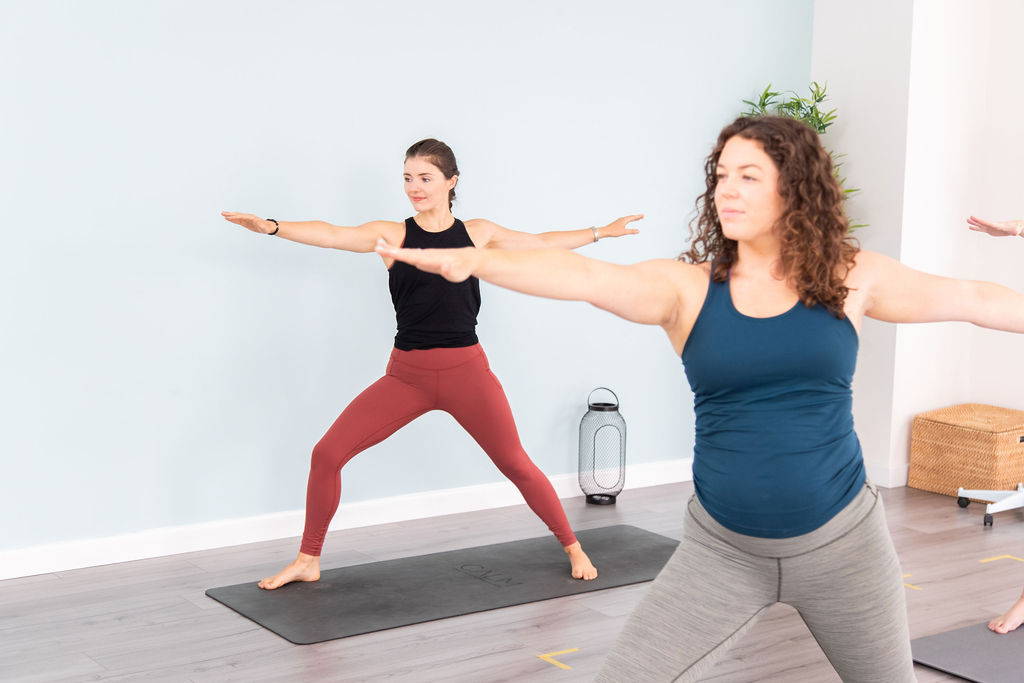 ---
Our pregnancy friendly yoga classes: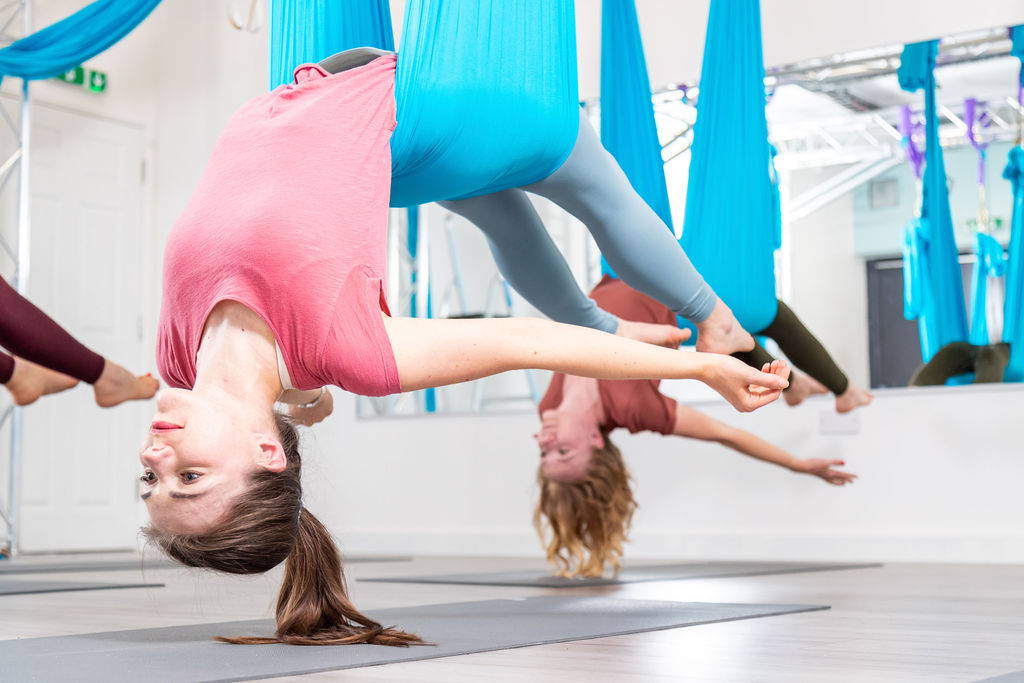 This package aims to get you upside down and fighting fear into the most insta-worthy of postures!
Suitable for all but best for those who have attended at least one general aerial yoga class.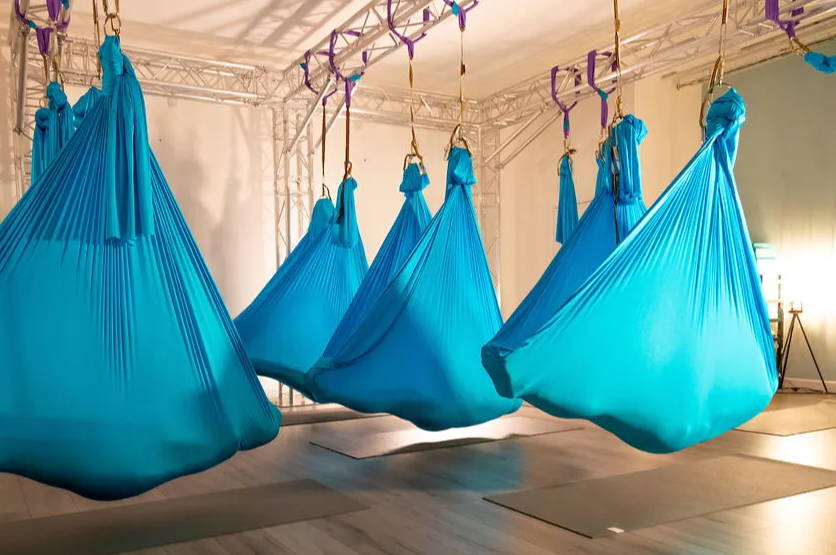 A purely relaxation focussed session at the lower height hammock. Floating effortlessly just off the ground.
We use additional props such as blankets and bolsters for maximum comfort.
Leave feeling weightless and stress free.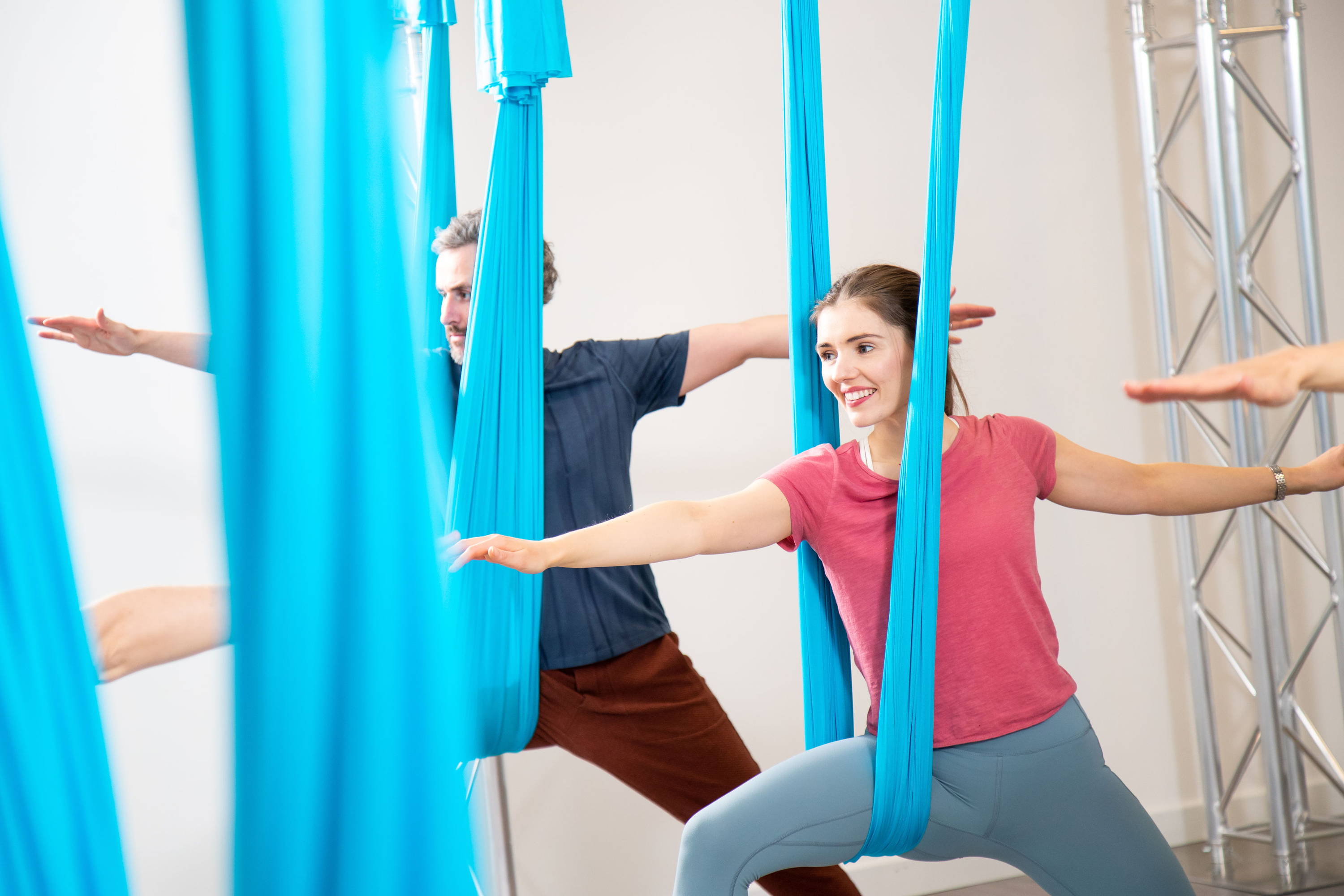 For beginners to build confidence together.
You will be guided through the use of equipment into different supported yoga postures.
Watch your confidence and skills grow as the session progresses!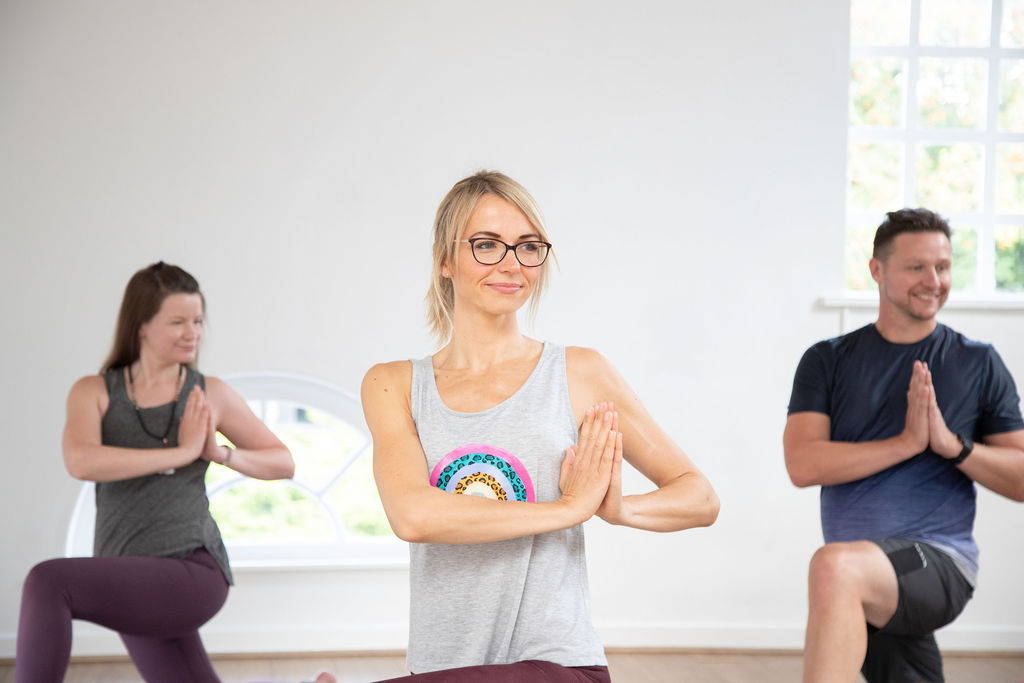 A Beginners Yoga Class is a great class to try during pregnancy due to its swloer pace and focus on the importance of functional mobility based movement rather than creating fancy shapes or poses. Our beginners yoga classes are designed to help you to build the foundation for a lifelong practice that can help to create balance in both the physical body and nervous system, something you will find extremely beneficial during pregnancy. The focus is on listening to your body and moving in a way that works for you, not how anyone else looks. The teacher will be able to suggest modifications to poses as required and props will be provided to assist and support you if needed.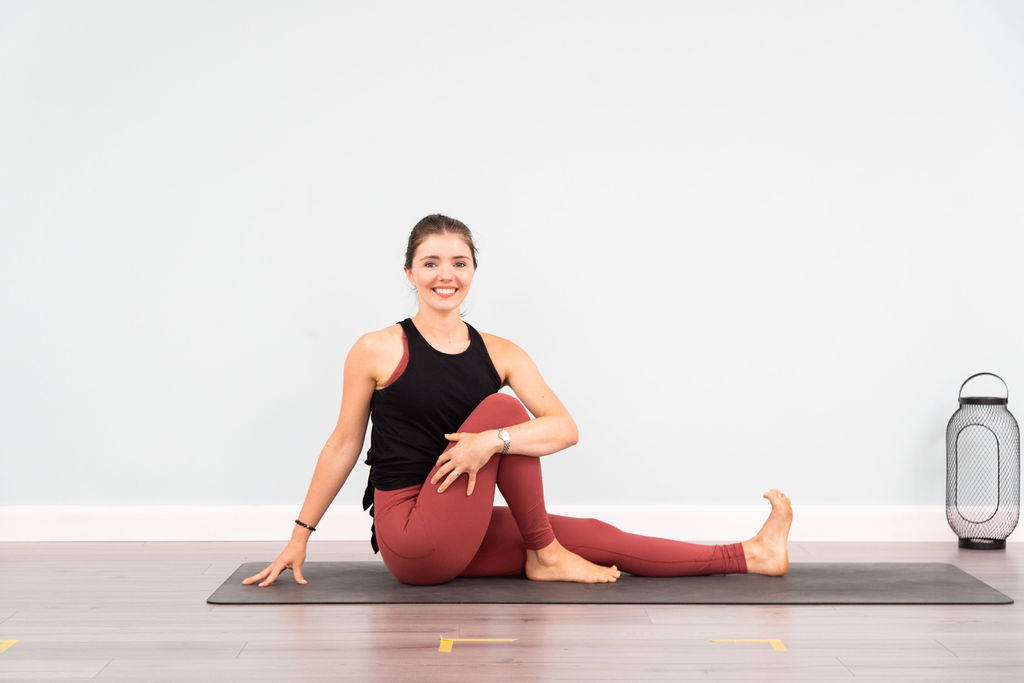 A Yoga Stretch class focusses on winding down your mind and body with gentle stretching and releasing, making it perfect for during pregnancy. The class's focus on melting away muscular tension whilst staying connected to our breath to soothe our nervous system is a great opportunity to ease discomfort with gentle stretches that can eb extremely beneficial during pregnancy. This fusion of a hatha, yin and restorative yoga practice makin it perfect for when you are looking for a slower practice but still want to maintain some activity as you progress in your pregnancy. The incoporation of breathing exercises to help calm the nervous system will help equip you with techniques you can use at home to help at times of stress or anxiety.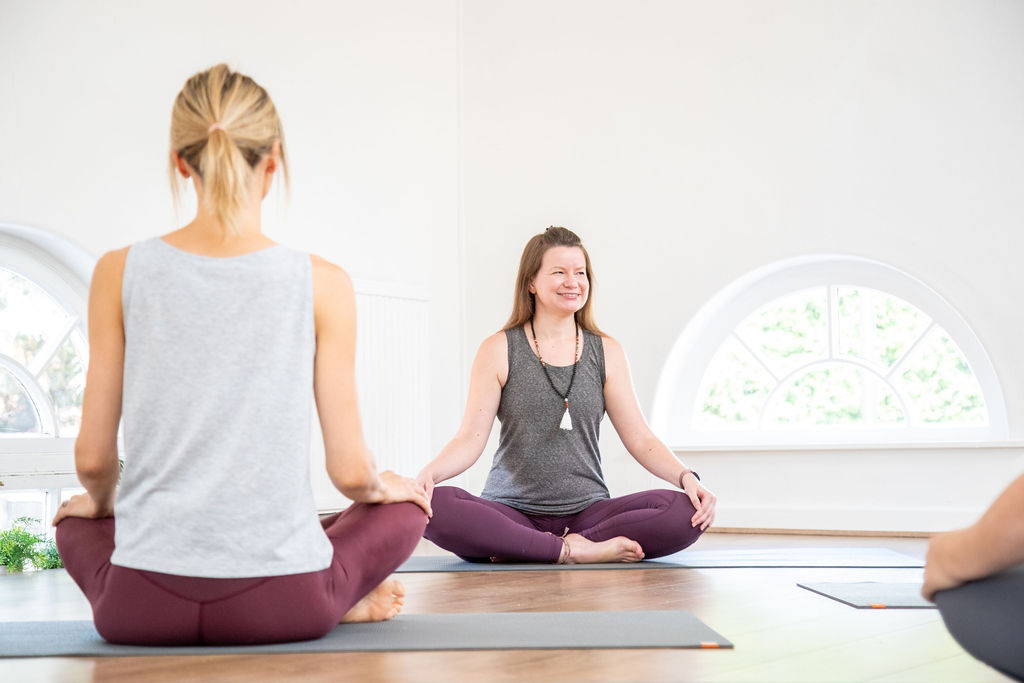 Mindful Movement and Meditation
Meditation and mindfulness are extremely beneficial in times of stress or anxiety. In this class we focus on gentle movement to prepare your body for seated meditation. Don't worry, props are provided including bolster cushions to ensure you are comfortable throughout. You will be guided through several short meditation practices before we finish the class with a deeply relaxing yoga nidra (yogic sleep). Perfect for if you are struggling with your sleep during pregnancy. Meditation provides us with time to calm the mind and focus on the breath, helping find stillness and create a feeling of relaxation.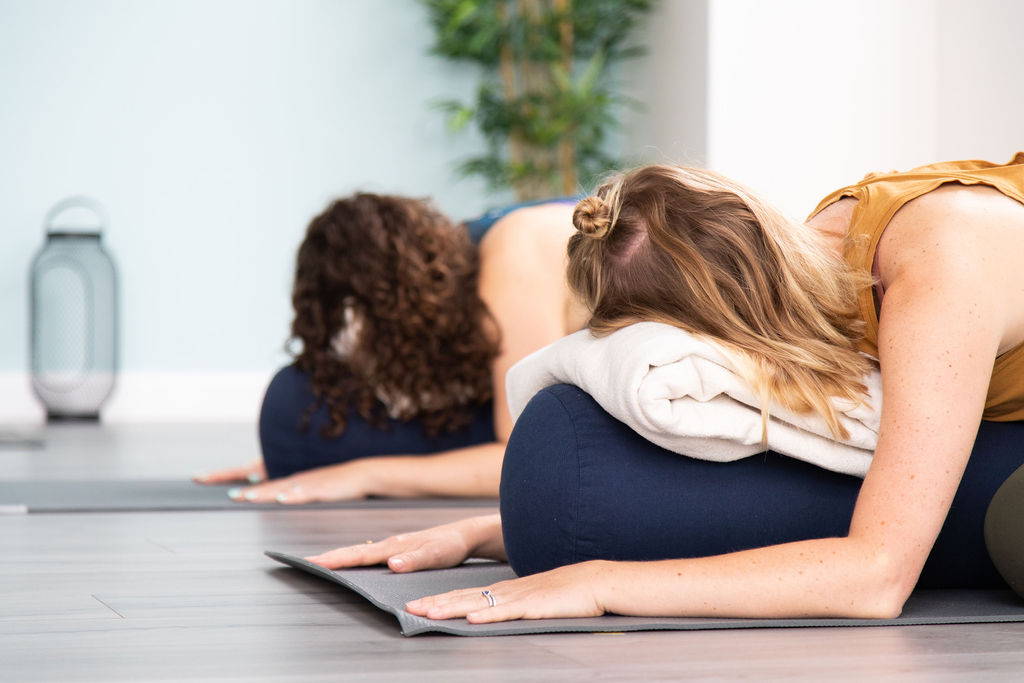 Let go of the day and come back home to yourself. A gentle, restorative class will stretch out your tension and find stillness within. Restorative yoga focusses in helping us to relax, providing our bodies with time to rest and for for healing while helping provide relief from the stresses and anxieties many of us face while pregnant. While there are certain poses that may not be suitable during pregnancy your teacher will be able to provide you with alternatives and modifications with the support of additional props if required to ensure you are comfortable througout. Using guided meditations and relaxing yoga Nidra, this class will help you float your way home.