Classes for Strength and Flexibility
Introducing Aerial Yoga Party Packages at CALM
Discover the fun of aerial yoga, now available to enjoy exclusively with your nearest and dearest!
Whether you're planning a birthday, hen party, team building day or even just a good old catch up with friends, a private aerial class at CALM is sure to be the highlight.
Suitable for groups of up to 9 people, our aerial yoga packages provide an hour and a half of fun, discovery or pure relaxation, depending on what suits your group best.
Ready to plan the best day ever? Explore our packages below and secure your preferred slot today.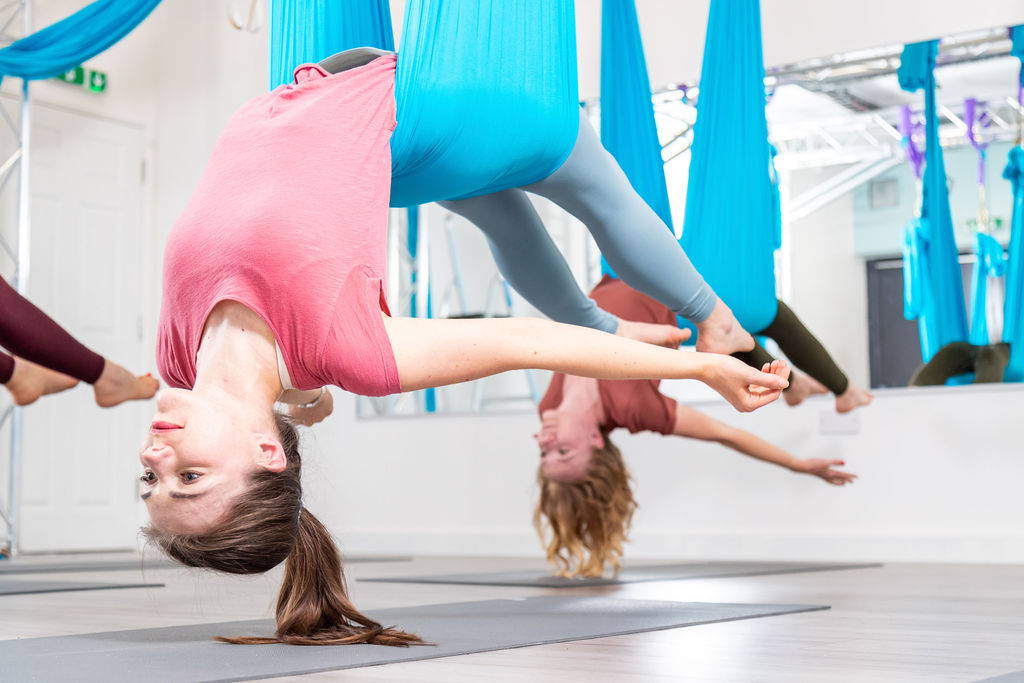 Yoga, Pilates and Aerial classes to build muscle strength and improve balance and flexibility
When people think of yoga, balance and flexibilty are often attributes they associate with the practice. At Calm we offer yoga, pilates and classes, all of which are designed to focus on these areas while improving muscle strength which will in turn help improve balance. We often get asked yoga or pilates? They are actually complimentary practices and pilates can be very beneficial in building core strength to assist in the balance when practising yoga. To improve strength and flexibility we recommend the following classes:
Yoga
Pilates (any of our mat, equipment or hot classes)
Aerial Yoga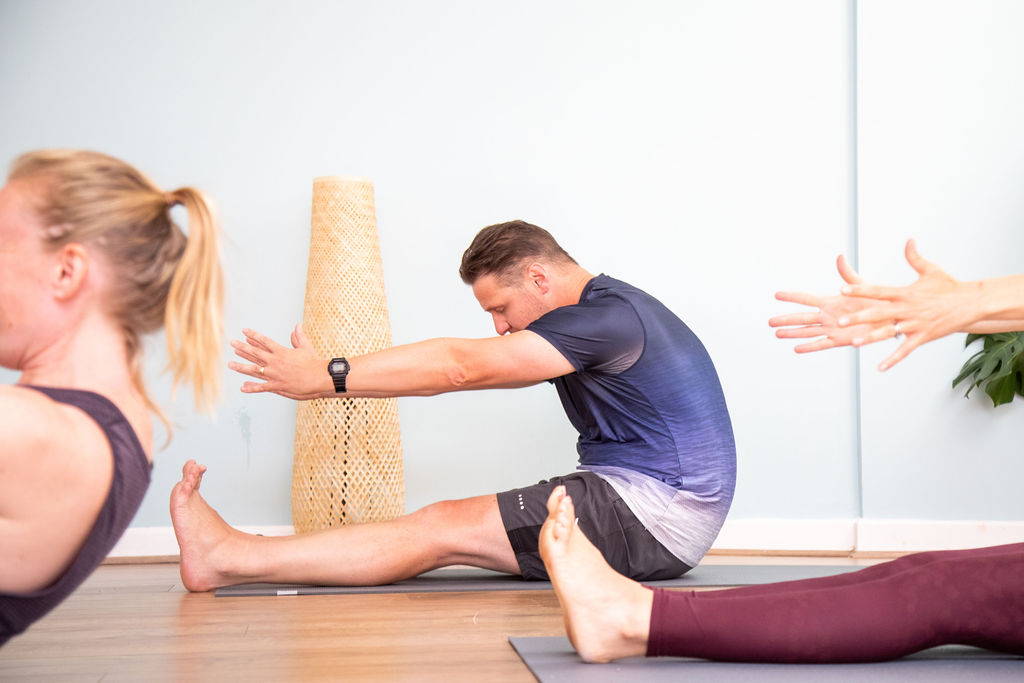 ---
Classes to build strength and flexibility: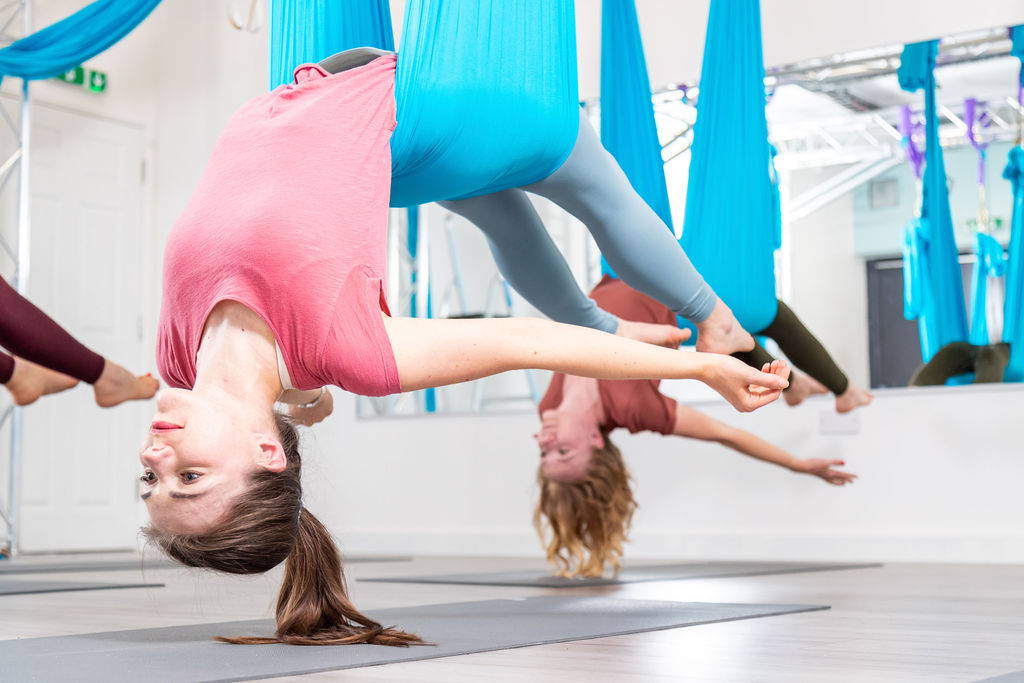 This package aims to get you upside down and fighting fear into the most insta-worthy of postures!
Suitable for all but best for those who have attended at least one general aerial yoga class.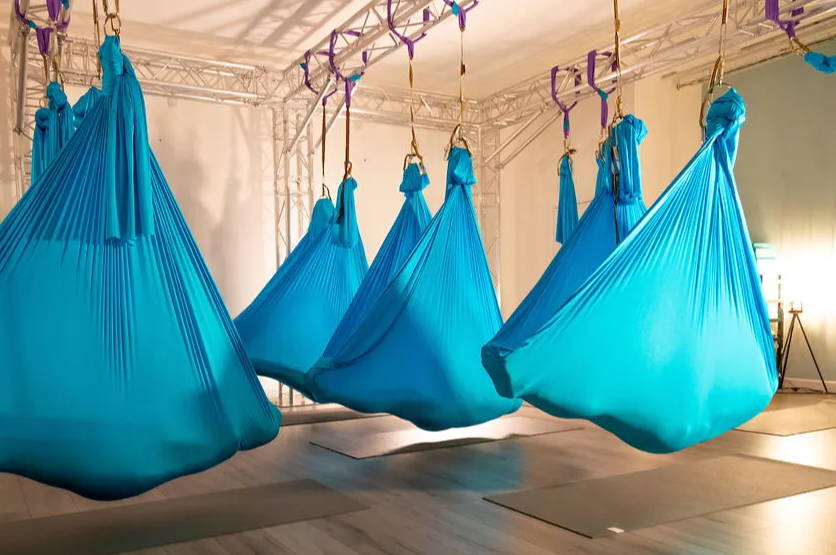 A purely relaxation focussed session at the lower height hammock. Floating effortlessly just off the ground.
We use additional props such as blankets and bolsters for maximum comfort.
Leave feeling weightless and stress free.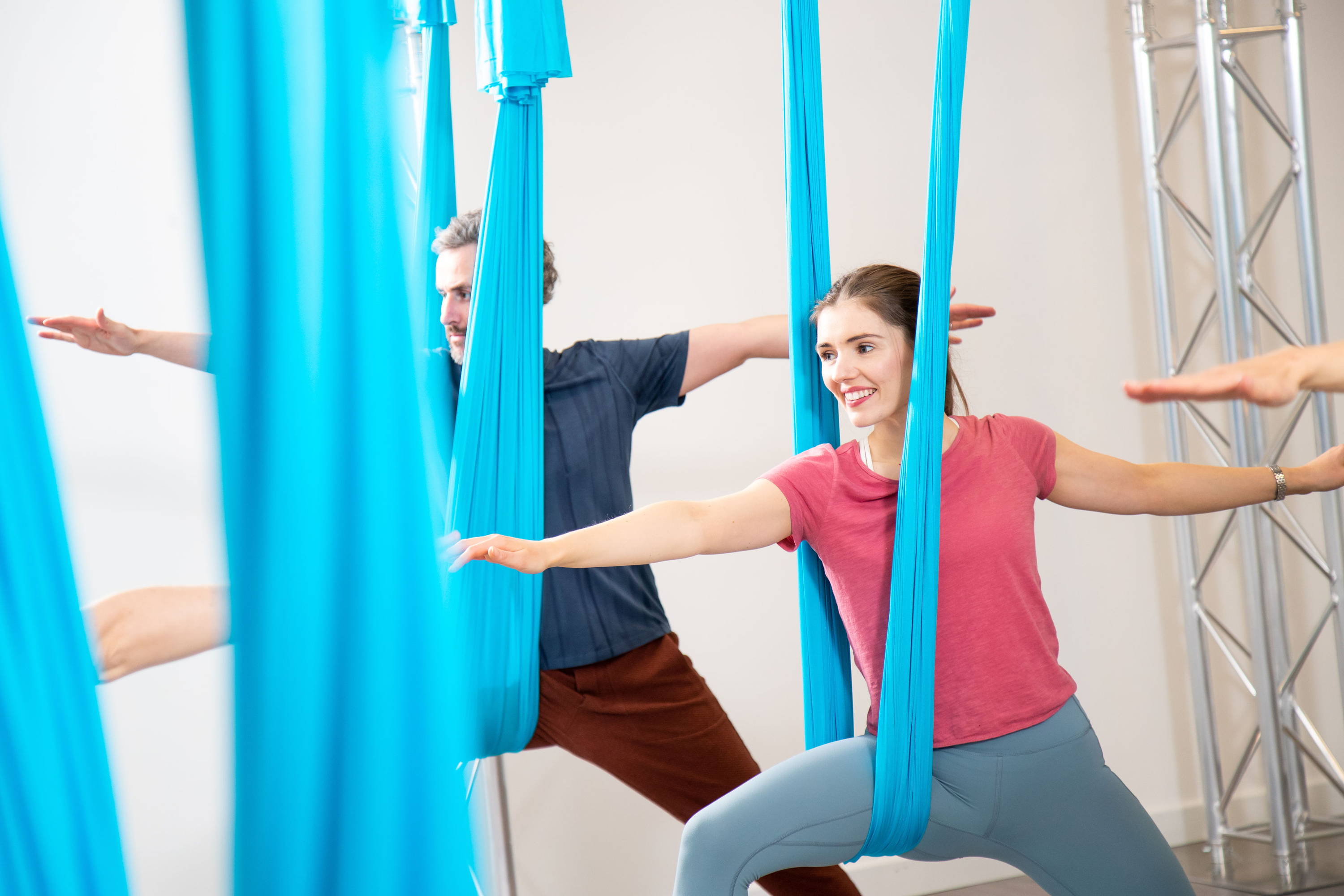 For beginners to build confidence together.
You will be guided through the use of equipment into different supported yoga postures.
Watch your confidence and skills grow as the session progresses!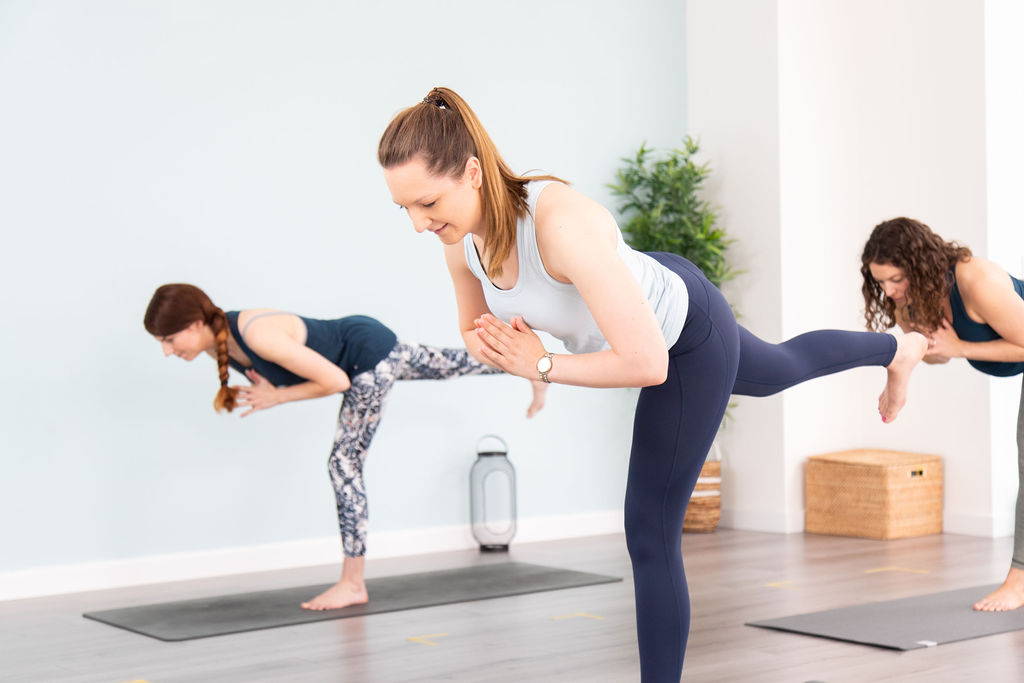 Yoga is a holistic approach of uniting the body, mind and spirit and is suitable for those with some experience of yoga. Practicing Yoga will assist you in creating a harmonious balance within your body and mind. Most of our teachers are trained in modern vinyasa yoga, this is a fluid movement-based class, the class will be different depending on each teacher. Our studio offers variations designed to suit all needs with focus on postures, alignment, breathing techniques and flow of movement. Our highly trained teachers will guide you through your yoga class with modifications and adaptations, helping you to develop fitness, flexibility, balance, and a mind, body and spirit connection.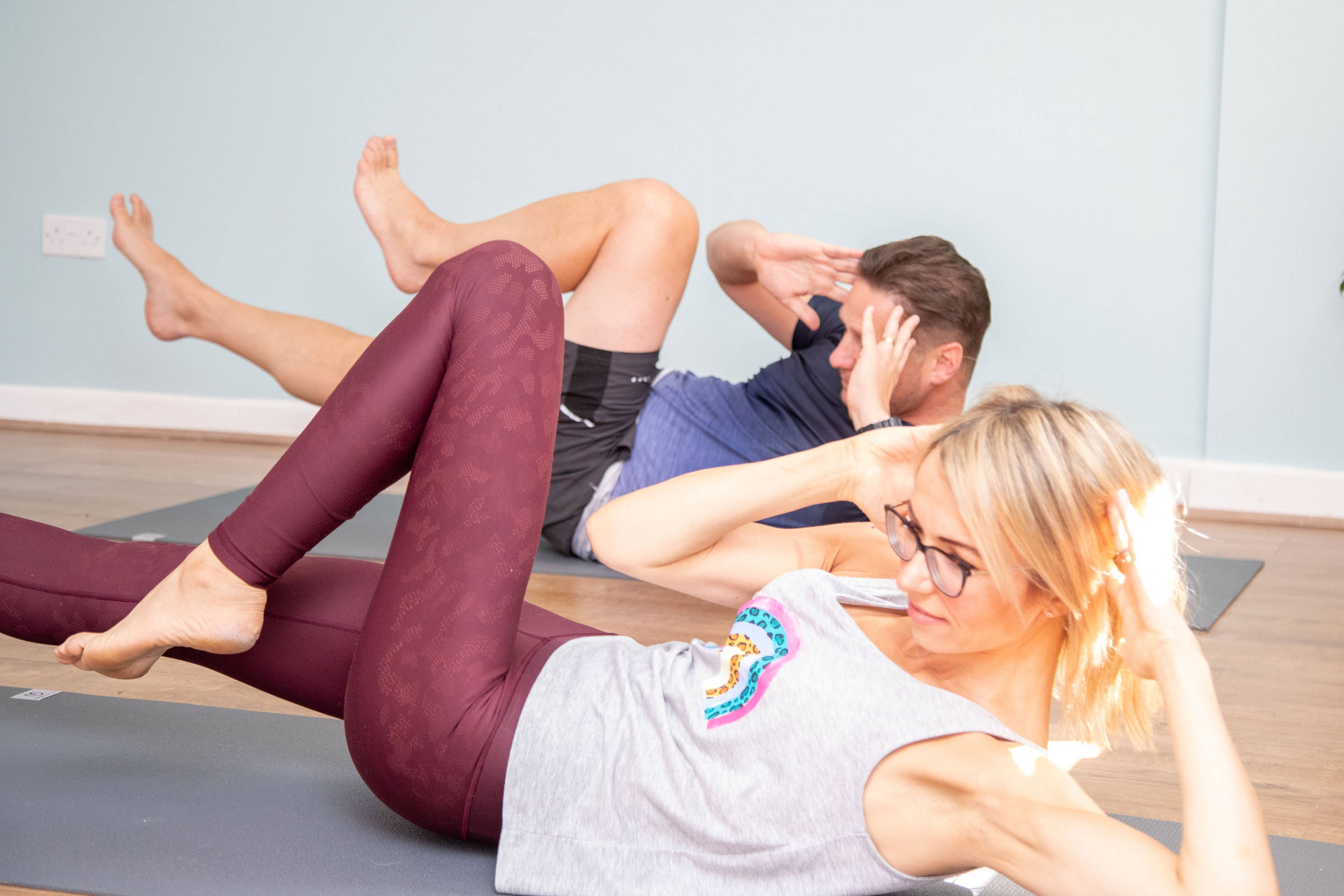 Pilates is a fun class for all levels that will compliment your yoga practice well. In one of our classes you should expect to use your whole body, engaging lots of different muscles, with the aim of strengthening and toning. The teacher will take you through a number of low impact exercises that place an emphasis on alignment, breathing, building a strong core, and improving coordination. This helps to increase your body awareness, which subsequently affects your posture, balance and sports performance. If your core tends to give in, or you often topple over in your yoga practice, this could be excellent in helping you gain control. Want to add an extra element? Give Equipment or Hot Pilates a try.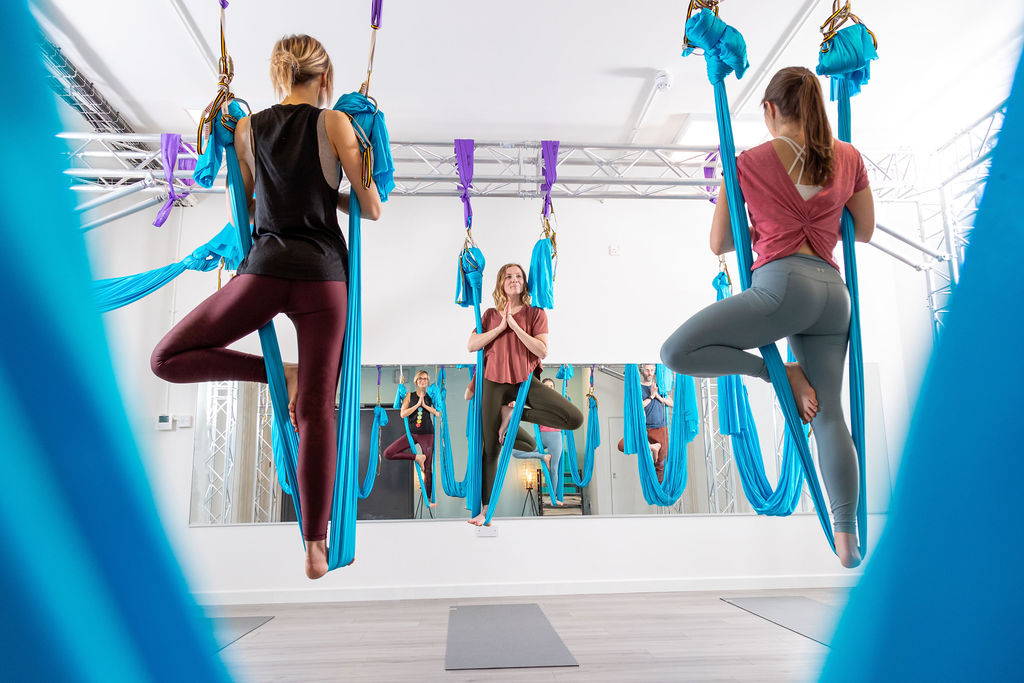 A class suitable for all that uses yoga hammocks as an additional prop to help you to flow through yoga postures with a sense of support and weightlessness. This class is a mixture of finding playfulness with some fun challenges, strength building and great to stretch it all out! Find your inner child and notice the time fly by as you lift off into the world of aerial yoga. Derby only.